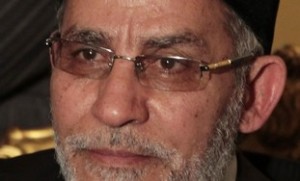 By JPOST.COM STAFF 10/13/2012 00:28
Egyptian Muslim Brotherhood spiritual leader Mohammed Badie says "jihad for the recovery of Jerusalem is a duty for all Muslims." Photo: REUTERS
Egyptian Muslim Brotherhood spiritual leader Mohammed Badie called on Muslims worldwide to liberate Jerusalem by means of jihad, according to AFP.
In his weekly message to supporters, Badie reportedly asserted that "The jihad for the recovery of Jerusalem is a duty for all Muslims," stressing that the city's conquest "will not be done through negotiations or at the United Nations."
Muslim Brotherhood vows not to recognize Israel
'Israel's creation worst catastrophe to hit world'
The Brotherhood's Supreme Guide has in the past called on Arab forces to confront Israel and for the international community to pressure the "Zionist government to withdraw from the land of Palestine."
In a written statement issued in May to commemorate the "Nakba," a term meaning catastrophe used by Palestinians and other Arabs to describe Israel's creation in 1948, Badie demanded that "The international community rectify the historic injustice [of Israel's birth]" and claimed that Muslims had "begun the era of liberation of all peoples, first of all the Palestinian people, [suffering from] the worst occupation known to man – the Zionist occupation."
Badie also previously vowed that if the Muslim Brotherhood ever rose to power in Egypt, it would work to sever relations with Israel. "We are certainly not happy with the illegitimate marriage between Cairo and Tel Aviv," he said.
"Once we rise to power we will change many things in Egypt's policy, starting with the country's relations with Israel which have caused us great harm."
http://www.jpost.com/MiddleEast/Article.aspx?id=287623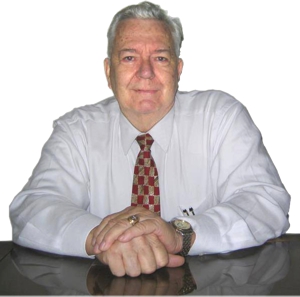 Pastor Ken Blue was born in Boswell, Ark. In 1955 he accepted Christ as his Savior. He and his wife Joyce were married in 1955. They have 5 children. He graduated from Midwestern Baptist Bible College in 1969 and started the Open Door Baptist Church in Lynnwood, Wa. where he pastored for 39 years. Because of health issues (ALS) he was forced to resign as pastor. It is his desire to continue to be used of God to help pastors and believers through this ministry.