I declare unto you the gospel
The word gospel does not mean: "truth."  It means: "good news."  There are several "gospels" in the Bible, but Dr. Blue shows from the Bible how not to be confused about which one applies to us today.  He shows us which one Paul declares and shows us where in the Bible you can find it.  This is the one that the 12 didn't even understand (Luke 18:34).  It was the one that Paul proclaimed.
Full sermon can be heard here:
This world is going up in smoke.  There is no spiritual kingdom that will last.  God's intent is to destroy this world.  But, no one needs be there to endure it.  Everyone can be saved if they accept the gospel that Paul preached.  This is the one that is for our age.  It is the one that Jesus died for and if you accept it, then He is faithful and true to keep His promises to you.
Jesus Christ took the death that we should endure.  But, He rose again from the dead to show us there can be victory over death.  Yes, we must die, but we can also be born again (Rom. 10:9).  The grave is not the end for those who accept Jesus Christ.  Dr. Blue shows how death is not a state, but an event.  It's like walking from one room into another.
The gospel works if you receive it.  Dr. Blue has done an excellent job showing us in these sermons.  He has made it perfectly clear.  Don't wait!  Do what you need to do to get the good news!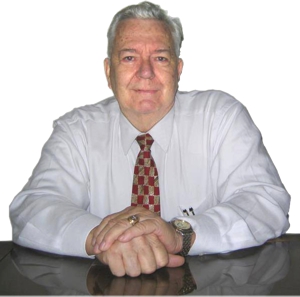 Pastor Ken Blue was born in Boswell, Ark. In 1955 he accepted Christ as his Savior. He and his wife Joyce were married in 1955. They have 5 children. He graduated from Midwestern Baptist Bible College in 1969 and started the Open Door Baptist Church in Lynnwood, Wa. where he pastored for 39 years. Because of health issues (ALS) he was forced to resign as pastor. It is his desire to continue to be used of God to help pastors and believers through this ministry.