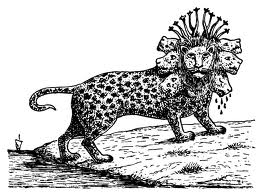 By Ken Blue
As we watch the nations surrounding Israel crumble, many in the world wonder what is going on. Were it not for the Scriptures, we would be left in the dark. However, God has foretold these events and the resulting reformation.
First, let me give you the Scriptures relating to this subject. Daniel 2:41-43 "And whereas thou sawest the feet and toes, part of potters' clay, and part of iron, the kingdom shall be divided; but there shall be in it of the strength of the iron, forasmuch as thou sawest the iron mixed with miry clay. 42 And as the toes of the feet were part of iron, and part of clay, so the kingdom shall be partly strong, and partly broken. 43 And whereas thou sawest iron mixed with miry clay, they shall mingle themselves with the seed of men: but they shall not cleave one to another, even as iron is not mixed with clay. "  Also, Daniel 7:7-8 "After this I saw in the night visions, and behold a fourth beast, dreadful and terrible, and strong exceedingly; and it had great iron teeth: it devoured and brake in pieces, and stamped the residue with the feet of it: and it was diverse from all the beasts that were before it; and it had ten horns. 8 I considered the horns, and, behold, there came up among them another little horn, before whom there were three of the first horns plucked up by the roots: and, behold, in this horn were eyes like the eyes of man, and a mouth speaking great things." Also, Revelation 12:3 "And there appeared another wonder in heaven; and behold a great red dragon, having seven heads and ten horns, and seven crowns upon his heads." Also, Revelation 13:1 "And I stood upon the sand of the sea, and saw a beast rise up out of the sea, (This is a sea of people) having seven heads and ten horns, and upon his horns ten crowns, and upon his heads the name of blasphemy." Also, Revelation 17:3 "So he carried me away in the spirit into the wilderness: and I saw a woman sit upon a scarlet coloured beast, full of names of blasphemy, having seven heads and ten horns." Revelation 17:12 " And the ten horns which thou sawest are ten kings, which have received no kingdom as yet; but receive power as kings one hour with the beast. Revelation 17:16 "And the ten horns which thou sawest upon the beast, these shall hate the whore, and shall make her desolate and naked, and shall eat her flesh, and burn her with fire."
Now, it will help to ignore the other distraction in the text, and pay attention to the toes and the horns. One can see that they are one and the same, and Revelation 17:12 tell us that they are ten kings or leaders yet to emerge. Therefore, it is necessary for the existing kingdoms near Israel to unravel so the ten new kingdoms can be established. This is what you are witnessing in that part of the world today.
Dake says three great future tri-continental wars are yet to come. "The first tri-continental war will be for the purpose of forming the 10 kingdoms inside the old Roman Empire territory, (copyright 1963) fulfilling Daniel 7:23-24.  The 24 states now inside this territory will be reduced to 10 kingdoms.  This will require a war in Europe, Asia, and Africa, and the defeat of Russia who now controls part of the territory.  These 10 kingdoms will be the Revised Roman Empire symbolized by the 10 toes on the image of Daniel 2, and the 10 horns of the beasts of Daniel 7, Rev. 12, Rev. 13, and Rev. 17.
Dake Topical Index.   (Note:  When the Soviet Union broke up, it made is possible for this prophecy to be fulfilled.)
Out of the "sea," or the masses, will emerge ten nations that will forge an alliance. Syria will be one of these, and will be its leader. Soon after, he will overthrow three of the ten. You are witnessing prophecy in the making. Let not your heart be troubled. God is in control!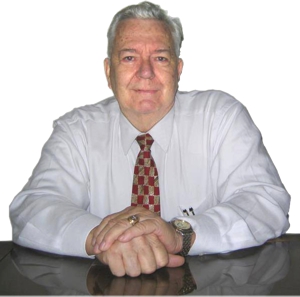 Pastor Ken Blue was born in Boswell, Ark. In 1955 he accepted Christ as his Savior. He and his wife Joyce were married in 1955. They have 5 children. He graduated from Midwestern Baptist Bible College in 1969 and started the Open Door Baptist Church in Lynnwood, Wa. where he pastored for 39 years. Because of health issues (ALS) he was forced to resign as pastor. It is his desire to continue to be used of God to help pastors and believers through this ministry.