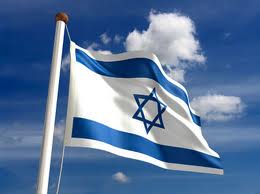 RICH BUSINESSMEN PULLING OUT OF FRANCE AS TAX-HIT LOOMS
Please read my blog "Good-by Jews," posted a few weeks ago. The following article is exactly what I was pointing out. There is much in the article that I left out. It is unnecessary to get the point across. You will see the continued exodus of companies, as government gets more involved in their takeover. I am not sugguesting that the ones in this story are Jews or not. I don't have that information. However, the principle and the results will be the same.
"A placard reading "for sale" on a balcony of an appartment building is pictured in Paris' eighth district in September 2012. A flood of top-end properties are hitting the market as businessmen seek to leave France before stiff tax hikes hit, real estate agents and financial advisors say.
While it is not yet on the scale of the exodus of rich French after the election of Socialist president Francois Mitterrand in 1981, real estate agents said, the tax plans of France's new Socialist President Francois Hollande are having a noticeable effect.
While the Socialists' plan to raise the tax rate to 75 percent on income above 1.0 million euros per year has generated the most headlines, a sharp increase in taxes on capital gains from the sales of stock and company stakes is pushing most people to leave, according Didier Bugeon, head of the wealth manager Equance.
French entrepreneurs have complained vociferously against a proposal in the Socialist's 2013 budget to increase the capital gains tax on sales of company stakes, which they argue will kill the market for innovative start-up companies in France.
They say a stiff increase in capital gains tax would remove incentives to do this in France. They also argue that capital has already been taxed several times in the making.
French officials are looking for ways to reduce the country's excessive public deficit and debt, and Hollande won election on a platform of making the wealthy carry more of the load.
Bugeon said he was seeing start-up entrepreneurs looking to move their headquarters out of France and taking their families with them.
niel Feau agreed that the profile of those who are leaving has changed, from the idle rich to "managers of major international corporations, entrepreneurs and investors much younger than previously who are scared of the marginal tax rate of 62.21 percent on sales of stock."
The head of the French employers federation Medef, Laurence Parisot, has complained recently of emerging "anti-enterprise racism" in France.
No one is certain if the rush to the exit will continue, but Daniel Feau noted: "Nobody until now believed that the capital gains on shares would be taxed so high."
And it is not only the Paris region, more offers are coming onto the market in other areas of the country as well, the realtors added.
The preferred destinations of those leaving are London, New York and Geneva, as well as Canada, Israel and Singapore, said Laurent Demeure, head of Coldwell Banker France.
Finance Minister Pierre Moscovici said he told the daily Le Parisien that debate on the 75-percent income tax bracket was "closed" but noted that it was only a temporary tax for two years."
For full story see http://www.france24.com/en/20121007-rich-businessmen-pulling-out-france-tax-hit-looms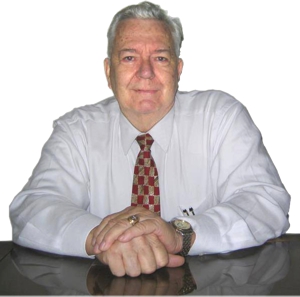 Pastor Ken Blue was born in Boswell, Ark. In 1955 he accepted Christ as his Savior. He and his wife Joyce were married in 1955. They have 5 children. He graduated from Midwestern Baptist Bible College in 1969 and started the Open Door Baptist Church in Lynnwood, Wa. where he pastored for 39 years. Because of health issues (ALS) he was forced to resign as pastor. It is his desire to continue to be used of God to help pastors and believers through this ministry.