By Ken Blue
Philippians 3:10 " That I may know him, and the power of his resurrection, and the fellowship of his sufferings, being made conformable unto his death;"
We have heard many sincere Christians ask, in their witnessing efforts, "do you know the Lord?" The last thing I want to do is diminish anyone's zeal for souls. However, the above question is not the proper question to the unsaved. I will say, if that question works for you, don't stop using it.
My point is; there is a world of difference in being saved, and knowing the Lord. We are saved by accepting by faith Jesus as the payment for our sins. Getting saved is the easiest thing in the world. Religion muddies the waters and makes it almost impossible for the lost to understand how to be saved. Listen to Paul explain its simplicity.  Romans 10:8-13 "But what saith it? The word is nigh thee, even in thy mouth, and in thy heart: that is, the word of faith, which we preach; That if thou shalt confess with thy mouth the Lord Jesus, and shalt believe in thine heart that God hath raised him from the dead, thou shalt be saved. For with the heart man believeth unto righteousness; and with the mouth confession is made unto salvation. For the scripture saith, Whosoever believeth on him shall not be ashamed. For there is no difference between the Jew and the Greek: for the same Lord over all is rich unto all that call upon him. For whosoever shall call upon the name of the Lord shall be saved." So, if you are unsaved, you are without excuse. A child can understand that.
However, getting to know the Lord is quite another thing. We meet others, and the process begins of getting to know them. Not only does this take many years; we still don't know them fully. This is true of our friends, of God, and of ourselves. The important question is how do we get to know the Lord? Although Paul had been saved for years, his desire was that he might know Him. "Philippians 3:10 "That I may know him, and the power of his resurrection, and the fellowship of his sufferings, being made conformable unto his death;" Paul indicated also that there are those who claim they know Him, but their works prove they do not. "Titus 1:16 "They profess that they know God; but in works they deny him, being abominable, and disobedient, and unto every good work reprobate."
The first and most accurate way to know the Lord is through His Word. Words are the means we use in getting to know others. We communicate with them. Matthew 4:4 "But he answered and said, It is written, Man shall not live by bread alone, but by every word that proceedeth out of the mouth of God." God wants to talk to you. Open the Bible, and your heart and you will hear from Him.
Then, we get to know Him by his works. Creation tells us volumes about God. We see His power, His wisdom, and His care for it everywhere. Romans 1:19-21 "Because that which may be known of God is manifest in them; for God hath shewed it unto them.For the invisible things of him from the creation of the world are clearly seen, being understood by the things that are made, even his eternal power and Godhead; so that they are without excuse:Because that, when they knew God, they glorified him not as God, neither were thankful; but became vain in their imaginations, and their foolish heart was darkened."
Finally, we get to know Him by suffering. Psalm 119:67 "Before I was afflicted I went astray: but now have I kept thy word."
So, you see. There are many who say they are Christians, and God is the judge as to the truth of that. Nevertheless, all of us should be growing, and getting to know Him. The question is, are you saved, and do you know Him?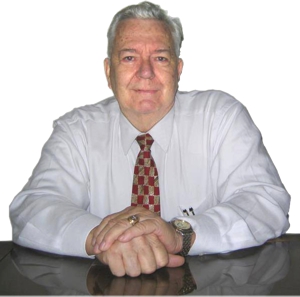 Pastor Ken Blue was born in Boswell, Ark. In 1955 he accepted Christ as his Savior. He and his wife Joyce were married in 1955. They have 5 children. He graduated from Midwestern Baptist Bible College in 1969 and started the Open Door Baptist Church in Lynnwood, Wa. where he pastored for 39 years. Because of health issues (ALS) he was forced to resign as pastor. It is his desire to continue to be used of God to help pastors and believers through this ministry.