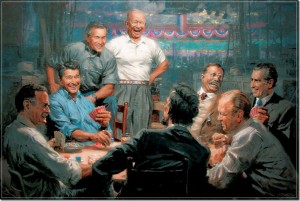 So I said to him, "Barack, I know Abe Lincoln,
And you ain't Abe Lincoln .."
Obama has made numerous attempts to quote Lincoln, SO WHY DOESN'T OBAMA USE THIS FAMOUS LINCOLN QUOTE:
You cannot help the poor by destroying the rich.
You cannot strengthen the weak by weakening the strong.
You cannot bring about prosperity by discouraging thrift.
You cannot lift the wage earner up by pulling the wage payer down.
You cannot further the brotherhood of man by inciting class hatred.
You cannot build character and courage by taking away people's initiative and independence.
You cannot help people permanently by doing for them, what they could and should do for themselves.
… Abraham Lincoln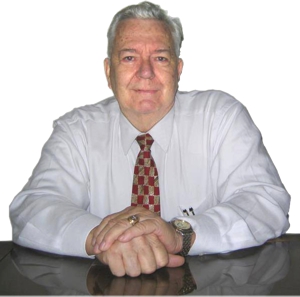 Pastor Ken Blue was born in Boswell, Ark. In 1955 he accepted Christ as his Savior. He and his wife Joyce were married in 1955. They have 5 children. He graduated from Midwestern Baptist Bible College in 1969 and started the Open Door Baptist Church in Lynnwood, Wa. where he pastored for 39 years. Because of health issues (ALS) he was forced to resign as pastor. It is his desire to continue to be used of God to help pastors and believers through this ministry.