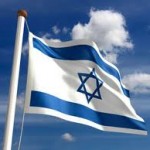 By Ken Blue
When God's time came for Israel to leave Egypt, He raised up a Pharaoh who was unsympathetic toward them. It was necessary to create circumstances that would make Israel want to leave Egypt; it had been their home for four hundred years. Many of you know the story, and that Israel left with the wealth of Egypt.
The time has come when God is once again calling the Jews from among the Gentile nations to their home land. The following Scriptures will support that truth. It would be impossible to post every passage that speaks to this re-gathering. We will give enough to convince any Christian.
Isaiah 2:1-5 "The word that Isaiah the son of Amoz saw concerning Judah and Jerusalem.  2 And it shall come to pass in the last days, that the mountain of the LORD'S house shall be established in the top of the mountains, and shall be exalted above the hills; and all nations shall flow unto it. 3 And many people shall go and say, Come ye, and let us go up to the mountain of the LORD, to the house of the God of Jacob; and he will teach us of his ways, and we will walk in his paths: for out of Zion shall go forth the law, and the word of the LORD from Jerusalem. 4 And he shall judge among the nations, and shall rebuke many people: and they shall beat their swords into plowshares, and their spears into pruninghooks: nation shall not lift up sword against nation, neither shall they learn war any more. 5 O house of Jacob, come ye, and let us walk in the light of the LORD."
Isaiah 4:1-6 "And in that day seven women shall take hold of one man, saying, We will eat our own bread, and wear our own apparel: only let us be called by thy name, to take away our reproach. 2 In that day shall the branch of the LORD be beautiful and glorious, and the fruit of the earth shall be excellent and comely for them that are escaped of Israel. 3 And it shall come to pass, that he that is left in Zion, and he that remaineth in Jerusalem, shall be called holy, even every one that is written among the living in Jerusalem: 4 When the Lord shall have washed away the filth of the daughters of Zion, and shall have purged the blood of Jerusalem from the midst thereof by the spirit of judgment, and by the spirit of burning. 5 And the LORD will create upon every dwelling place of mount Zion, and upon her assemblies, a cloud and smoke by day, and the shining of a flaming fire by night: for upon all the glory shall be a defence. 6 And there shall be a tabernacle for a shadow in the daytime from the heat, and for a place of refuge, and for a covert from storm and from rain."
Isaiah 11:11-13 "And it shall come to pass in that day, that the Lord shall set his hand again the second time to recover the remnant of his people, which shall be left, from Assyria, and from Egypt, and from Pathros, and from Cush, and from Elam, and from Shinar, and from Hamath, and from the islands of the sea. 12 And he shall set up an ensign for the nations, and shall assemble the outcasts of Israel, and gather together the dispersed of Judah from the four corners of the earth. 13 The envy also of Ephraim shall depart, and the adversaries of Judah shall be cut off: Ephraim shall not envy Judah, and Judah shall not vex Ephraim."
Isaiah 14:1 " For the LORD will have mercy on Jacob, and will yet choose Israel, and set them in their own land: and the strangers shall be joined with them, and they shall cleave to the house of Jacob."
Ezekiel 37:12 "Therefore prophesy and say unto them, Thus saith the Lord GOD; Behold, O my people, I will open your graves, and cause you to come up out of your graves, and bring you into the land of Israel."
Ezekiel 37:21 " And say unto them, Thus saith the Lord GOD; Behold, I will take the children of Israel from among the heathen, whither they be gone, and will gather them on every side, and bring them into their own land:"
As world opinion toward the Jews get worse, they will exit little by little, and they will take their wealth with them. Not only will this leave Gentile nation with a vacuum, it will give the nations north of Israel their excuse to invade. Ezekiel 38:7-13 "Be thou prepared, and prepare for thyself, thou, and all thy company that are assembled unto thee, and be thou a guard unto them. 8 After many days thou shalt be visited: in the latter years thou shalt come into the land that is brought back from the sword, and is gathered out of many people, against the mountains of Israel, which have been always waste: but it is brought forth out of the nations, and they shall dwell safely all of them. 9 Thou shalt ascend and come like a storm, thou shalt be like a cloud to cover the land, thou, and all thy bands, and many people with thee. 10 Thus saith the Lord GOD; It shall also come to pass, that at the same time shall things come into thy mind, and thou shalt think an evil thought: 11 And thou shalt say, I will go up to the land of unwalled villages; I will go to them that are at rest, that dwell safely, all of them dwelling without walls, and having neither bars nor gates, 12 To take a spoil, and to take a prey; to turn thine hand upon the desolate places that are now inhabited, and upon the people that are gathered out of the nations, which have gotten cattle and goods, that dwell in the midst of the land. 13 Sheba, and Dedan, and the merchants of Tarshish, with all the young lions thereof, shall say unto thee, Art thou come to take a spoil? hast thou gathered thy company to take a prey? to carry away silver and gold, to take away cattle and goods, to take a great spoil?"
These are just a few of the many verses that show that Jews will return to their homeland. God will bring them back to judge them, and the nations that will come up against them. So, get ready to say "goodbye to the Jews."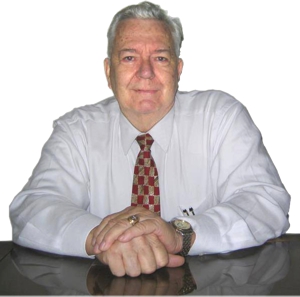 Pastor Ken Blue was born in Boswell, Ark. In 1955 he accepted Christ as his Savior. He and his wife Joyce were married in 1955. They have 5 children. He graduated from Midwestern Baptist Bible College in 1969 and started the Open Door Baptist Church in Lynnwood, Wa. where he pastored for 39 years. Because of health issues (ALS) he was forced to resign as pastor. It is his desire to continue to be used of God to help pastors and believers through this ministry.