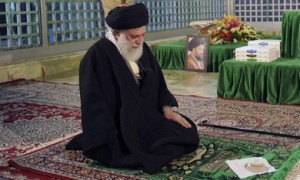 By HERB KEINON, JOANNA PARASZCZUK  08/15/2012 23:25
 Iranian Supreme Leader Ayatollah Ali Khamenei said Wednesday that he was confidant "the fake Zionist (regime) will disappear from the landscape of geography," Iran's Mehr News Agency reported. Khamenei made the comments during a meeting with veterans of the Iran-Iraq War.
 "The light of hope will shine on the Palestinian issue, and this Islamic land will certainly be returned to the Palestinian nation," Khamenei was quoted as saying.
 Earlier on Wednesday Brig.- Gen. Gholamreza Jalali, the head of Iran's Passive (civil) Defense Organization and a former commander of the Revolutionary Guards, during a speech ahead of Al-Quds Day, an anti-Israel event initiated by Iran, said that in order to liberate Palestine there was no other option but to destroy Israel.
 "[Al-Quds Day] is a reflection of the fact that no other way exists apart from resolve and strength to completely eliminate the aggressive nature and to destroy Israel," Jalali said, according to a report by Iran's ISNA news agency.
 Al-Quds Day is an annual Iranian anti-Zionist event established in 1979 by Ayatollah Khomeini and which falls this year on August 17. Iran also seeks to export the event to other Muslim countries.
 Jalali said that the message of Khomeini's Al-Quds  Day initiative was that the Muslim world must support the "oppressed people of Palestine" in a show of resistance against "the Zionist usurpers."
 The Passive Defense Organization head added that the Islamic Revolution was a "beacon of light" and that the plight of the Palestinians was not forgotten.
 Calling on Muslims to rally on Al-Quds Day, he expressed hope that the Islamic world would be "strong against the Zionist threat," adding that the "Islamic front in Syria has been strengthened," presumably a reference to Iran's support for Syrian President Bashar Assad's regime.
An Israeli government official responded to Jalali's comments by saying it was simply a "reaffirmation of what we continually hear from the Iranian leadership."Jpost.com staff contributed to this report.
 NOTE: We have omitted some of this post since our objective is to show that for Islam, the one and only final solution is the complete elimination of all Jews. You are about to witness the mother of all wars, yet a remnant of Israel will survive. You have Gods Word on it.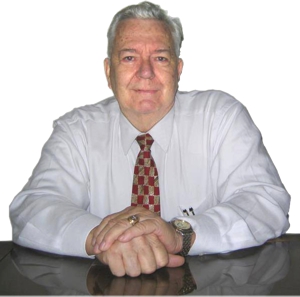 Pastor Ken Blue was born in Boswell, Ark. In 1955 he accepted Christ as his Savior. He and his wife Joyce were married in 1955. They have 5 children. He graduated from Midwestern Baptist Bible College in 1969 and started the Open Door Baptist Church in Lynnwood, Wa. where he pastored for 39 years. Because of health issues (ALS) he was forced to resign as pastor. It is his desire to continue to be used of God to help pastors and believers through this ministry.