Another Black Eye on Fundamentalism
By Ken Blue
"Bread of deceit is sweet to a man; but afterwards his mouth shall be filled with gravel." Proverbs 20:17.
"Thou therefore which teachest another, teachest thou not thyself? thou that preachest a man should not… commit adultery, dost thou commit adultery?… For the name of God is blasphemed among the Gentiles through you…" Romans 2:21-24.
Christianity and Fundamentalism have received another black eye from Hammond, IN. The scandalous reports over the past few decades would require more paper than the Obamas Health Care Program. In a sermon preached August 8th, the now ex-pastor at First Baptist of Hammond said, "And I'll look at the person and say, who ya sleeping with? Your kid's problem(s) isn't, the, did you see how short her skirt is, no, the problem is, she takes her skirt, and everything else off. Your kids are coming to me and telling me they have sexual experiences in the hundreds; hundreds; hundreds."  It is time we think about changing our name or changing our behavior. Fundamentalism is becoming a laughing stock. If you advertise your church as fundamental to the lost in your community, you will be laughed out of town.
The lost do not care that you are KJV, independent, fundamental, pre-millennial, and dispensational.
I, for one, embrace all the fundamentals of the faith for this dispensation. However, there is a world of difference between the fundamentals of the faith, and the mindset of most who embrace fundamentalism.  I have observed over the years that those who preach and talk most about standards, seldom have them. The lost, in your community, do not care that you are KJV, independent, fundamental, pre-millennial, and dispensational. If these words do not have a negative connotation to them, they certainly are a foreign tongue to the unsaved.
Also, these sins cannot be blamed on television, computers, or Facebook. The tool for those seeking an opportunity to sin is now the new cell phone. If we can't control it, we must remove it.
We are not above a serious fall ourselves. 1 Corinthians 10:12. "Wherefore let him that thinketh he standeth take heed lest he fall." Many use the sins of believers as a justification to reject the gospel. We realize that this will not excuse them, but the damage is done just the same. May God help us not to give the cause of Christ another black eye.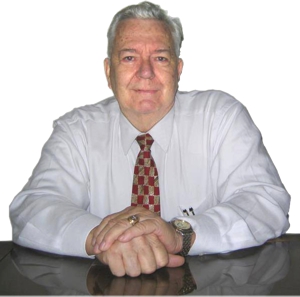 Pastor Ken Blue was born in Boswell, Ark. In 1955 he accepted Christ as his Savior. He and his wife Joyce were married in 1955. They have 5 children. He graduated from Midwestern Baptist Bible College in 1969 and started the Open Door Baptist Church in Lynnwood, Wa. where he pastored for 39 years. Because of health issues (ALS) he was forced to resign as pastor. It is his desire to continue to be used of God to help pastors and believers through this ministry.