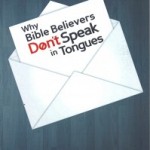 Ken Blue
Purchase my commentary on tongues. Why Bible Believers Don't Speak in Tongues
Over the years I have done extensive research on the claims of those who say they have the gifts of healing, miracles, and tongues. In addition, I mailed a questionnaire to several Pentecostal Pastors in the area, containing 32 questions. Their responses aided in the writing of my book, Why Bible Believers Do Not Speak In Tongues.
I have posted the book title on my blog page, and it has prompted several who claim the gifts to respond, and try to convince me to seek the Holy Ghost, and speak in an unknown tongue. The following is a recent correspondence with a deceived Charismatic on this subject.
 "The Baptism of the Holy Ghost with evidence of speaking in tongues is to all who believe. I believe – I have received."
My response: How do you know you have? Do you know what you said? Also, all tongues were known languages. You assume you have spoken is tongues because you believe you have. Because you believe you have something does not make it so. Again, faith must be based on the Word of God, rightly divided. Where did God tell you that you were filled with the Holy Ghost, and were speaking in another language? What language was it. All the tongues in the Bible were known languages.
 "Would you be willing to send me a free copy of your book?"
 My response: No problem, give me a mailing address. (No address was ever sent.)
 "The more I think about it Bro Blue the more I realize – Yes I had to believe to receive – and God did baptize me with the Holy Ghost – and I KNOW (not just believe) but KNOW for a fact I do have the Holy Ghost and tongues is the evidence.
I don't have the gift of divers tongues but I have the language that God gave me and because I have it God knows what I am saying through the spirit."For he that speaketh in an unknown tongue speaketh not unto men, but unto God: for no man understandeth him; howbeit in the spirit he speaketh mysteries"; (1 Cor. 14:2). You can say and believe what you want – and as I said God will not force any one. He does want you to be filled – I don't care how much you studied – talked to others – I will Stand on what I know to be True. I Have the Indwelling of the Holy Ghost and speak in tongues as the spirit give utterance."
My response: First of all, your interpretation of I Cor. 14:2 is wrong. Since God understands all languages, why would He need you to speak to Him in a tongue which is not a known language?  I pastored for 40 years, and had members from all different countries. To illustrate the verse you used, I ask a specific person to come to the pulpit and lead in prayer in their native tongue. Now, they were praying to God, both God and the speaker understood what was being said. However, no one else in the service understood them.  It was a MYSTERY! Thus, 5 words understood by others would be better than 10,000 in their native tongue, unless someone interpreted it into English. Paul is never suggesting that he DID NOT KNOW WHAT HE WAS SAYING. Again, all you have is an experience, and you BELIEVE it was proof that you were filled with the Spirit. Nothing could be further from the TRUTH. I challenge you to read my recent article and answer the questions.  WHY YOU HAVE NOT SPOKEN IN TONGUES
Note: I was sent an audio by this Charismatic demonstrating his gift of tongues, and praying for me to speak in tongues. I am not sure if he was praying to God or to me. If he was praying to God, the only reason he would send me the prayer was so he could demonstrate that he spoke in tongues. Proof was lacking. He said, "Please listen to the attached Prayer."
Listen to His Prayer
My response: I did listen to your prayer. As I said earlier, when God tells me to speak in tongues, I will. I get the impression that you are more in love with a feeling or experience than you are the Word or the Lord. You obviously did not go to my web page and consider what was said. If you did, it is proof that you are deceiving yourself. Look at the challenge and try again. I pray that God will open your eyes to the TRUTH.
"I love you Pastor Blue – May God Bless!! This correspondence with you is what has been an experience."
Note: I do not doubt the sincerity of this young man. However, like all Charismatics, they believe an experience above the Scriptures. If you told me a pink elephant walked across your bed last night, there is no way for me to convince you otherwise. You will notice that this young man refused to allow me to send my book, and if he read the blog on tongues, he refused the challenge. Tongues, in the Bible, were foreign languages, and no one has the miracle of speaking in them today. They must attend language school, or spend time within that culture.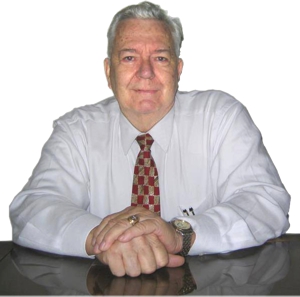 Pastor Ken Blue was born in Boswell, Ark. In 1955 he accepted Christ as his Savior. He and his wife Joyce were married in 1955. They have 5 children. He graduated from Midwestern Baptist Bible College in 1969 and started the Open Door Baptist Church in Lynnwood, Wa. where he pastored for 39 years. Because of health issues (ALS) he was forced to resign as pastor. It is his desire to continue to be used of God to help pastors and believers through this ministry.