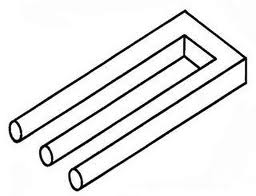 By Ken Blue
Pr 26:4  "Answer not a fool according to his folly, lest thou also be like unto him."
Pr 26:5  "Answer a fool according to his folly, lest he be wise in his own conceit."
Most believers have been assailed by the fool who thinks his questions have you trapped. One such question used to "set you up" is, "Is anything too hard for God?" The novice is quick to answer that God can do anything, to which he will be challenged with the next question, "can He make a rock so big He can't lift it?"
The correct answer to the first question would eliminate the second. The answer is, no, God can't do everything. In fact, there are many things God cannot do. God can't do anything contrary to His nature. Therefore, He cannot lie. To ask God to be contrary to His nature is like asking, how  the color yellow taste.
Verse 4 tells us to not answer the fool according to his foolishness, or you too will be foolish. Verse 5 instructs us to give a correct and wise answer to his folly, lest he thing himself to be wise. It will help if we give a few examples to illustrate the two verses, and show that there is no contradiction between the two.
A young man came to Charles Spurgeon and said, "God told me that I am supposed to preach in your church…" Had Spurgeon believed God had actually told the young man that, he would found himself at his mercy, and just as foolish. Therefore, Spurgeon did not answer him according to his folly. Instead, Spurgeon wisely responded, "When God tells me to let you, I will." Thus Spurgeon answered him according his folly, and the young man was silenced.
Jesus was masterful at silencing His critics. The following verses show His application of Proverbs 26:4, 5. Note: Mark 12:15 "Shall we give, or shall we not give? But he, knowing their hypocrisy, said unto them, Why tempt ye me? bring me a penny, that I may see it." The intent of the Pharisees and the Herodians was to trap Jesus with His own words, no matter how He answered. If He said "yes" He would have taken Caesar's side against the Jews. If He said, "no" they would have turned Him over to Caesar for rebellion against Rome. His answer silenced them, and showed their hypocrisy. Mark 12:17  "And Jesus answering said unto them, Render to Caesar the things that are Caesar's, and to God the things that are God's. And they marvelled at him."
Another example is seen concerning the Sabbath Day. Luke 6:7 "And the scribes and Pharisees watched him, whether he would heal on the sabbath day; that they might find an accusation against him." Rather than sinking to their level, He challenged them with things they themselves would do. In another text He asks if they would pull an animal out of a ditch on the Sabbath Day. The obvious answer was that they had, and would. His answer to them was, isn't a man more valuable than an animal? He displayed at all times how the fool is to be answered.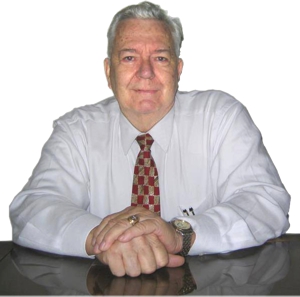 Pastor Ken Blue was born in Boswell, Ark. In 1955 he accepted Christ as his Savior. He and his wife Joyce were married in 1955. They have 5 children. He graduated from Midwestern Baptist Bible College in 1969 and started the Open Door Baptist Church in Lynnwood, Wa. where he pastored for 39 years. Because of health issues (ALS) he was forced to resign as pastor. It is his desire to continue to be used of God to help pastors and believers through this ministry.