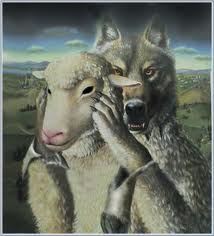 By Ken Blue
2 Corinthians 11:13-15. " For such are false apostles, deceitful workers, transforming themselves into the apostles of Christ. And no marvel; for Satan himself is transformed into an angel of light. Therefore it is no great thing if his ministers also be transformed as the ministers of righteousness; whose end shall be according to their works."
Dr. Paul Vanaman was one of my favorite professors at college; he was also my dear friend. I remember him telling the preacher boys, "You had better be a devil smeller, and mark them that cause division." It will not be long before your church is visited by these "angels of light," and the more discernment you have, the easier it will be for you to "smell" them.
Following are some of the characteristics of these "angels of light".
The end game of these ambassadors of Satan is division. Very little damage can be done in a home or church, where unity abounds. Thus, Satan is the master of division. Jesus said that a house divided cannot stand. Therefore, the pastor should preach sermons that will fortify and unify the body of Christ.
These "angels of light" love to argue over words and doctrines, that not even God knows about. The more novel, the more energized they become. The best thing to do is avoid these people if possible. If you can't silence them, then send them down the road and let them start their own church.
Another area of contention will be over the policies and finances. Like Judas, they are confident that your priorities are a waste. They would love to appoint a finance committee, and become the leader of it. You should remember this point; he who makes the policies, and controls the finances runs the church. The ambition of the "angles of light" is to take this power from the pastors unto themselves.
"Angels of light" love to point out your unscriptural, or anti-scriptural practices, of course, these will be anything they disagree with. It will be over the music, musical instruments, power point, prerecorded music, guest speakers, etc. There is no end to these sowers of discord.
The pastor and his family will discover before long that someone will start gossiping, and slander them. The slander will be about the children, the wife's attire, the house, the car, and the clothes he wares. This gossip springs from envy and an evil heart. There is little you can do other than ignore it. If it becomes a problem that cannot be ignored, go to the person causing the trouble and ask them to leave. Be sure and take someone well respected with you.
It is sad, but true, that there will be those in the church whose agenda will be different from that of the pastor. This may involve new construction, or a remodeling project. They feel they are more qualified on what should be done. These "angels of light" can't wait to share their wisdom with others.
You will find that you cannot pastor these "angels of light". His or her pastor is someone else who is somewhere else. Many times it will be a teacher at a Bible College. Or, it may be their former pastor. Regardless, you will never be their pastor. They want the books and tapes of their favorite teacher in the bookstore. Everything you say will be critiqued by their groupies.
These "angels of light" may pressure you to bring in their favorite speaker, or support their missionary. They then glory in his flesh.
Finally, and perhaps most subtle, is the desire of these "angels of light" to start their own ministry by soliciting your church members. It won't be long until they go behind your back to seek financial support from individual members, and also pull them out of their ministries to be part of their own. When you see this coming, you must pray for wisdom, and then go to them and put a stop to it. Remember, these "angels of light" have had thousands of years of experience. They love to create a situation where you will be blamed, regardless of what you do. In spite of this, you must do the wise thing, and pray that other members will not be destroyed in the process.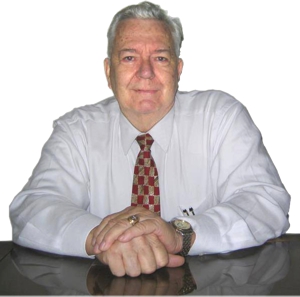 Pastor Ken Blue was born in Boswell, Ark. In 1955 he accepted Christ as his Savior. He and his wife Joyce were married in 1955. They have 5 children. He graduated from Midwestern Baptist Bible College in 1969 and started the Open Door Baptist Church in Lynnwood, Wa. where he pastored for 39 years. Because of health issues (ALS) he was forced to resign as pastor. It is his desire to continue to be used of God to help pastors and believers through this ministry.