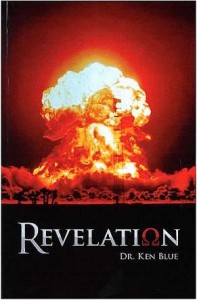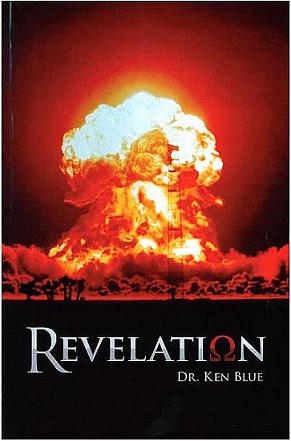 By Ken Blue
"And when he had opened the second seal, I heard the second beast say, Come and see. And there went out another horse that was red: and power was given to him that sat thereon to take peace from the earth, and that they should kill one another: and there was given unto him a great sword."  (Revelation 6:3-4).
 The activity of the white horse centers in theMiddle East and is a forerunner to that which follows. The unseen army of the red horse takes peace from the earth. (This probably refers to Israel and the surrounding nations.)  The nations fall apart morally and politically. Leaders are not able to contain the anarchy and the rebellion.
     These events will parallel the days of Noah prior to the flood, "The earth also was corrupt before God, and the earth was filled with violence. And God looked upon the earth, and, behold, it was corrupt; for all flesh had corrupted his way upon the earth. And God said unto Noah… the earth is filled with violence through them" (Genesis 6:11-13). Jesus spoke of this in Matthew 24:37, "But as the days of Noe were, so shall also the coming of the Son of man be."
             The breakup of the nations will force them to join in alliance with the Antichrist. This will add to his power base, and call for the murder of all who oppose him. This is the "red horse" aspect of the vision.  "And they that understand among the people (Jews) shall instruct many: yet they shall fall by the sword, and by flame, by captivity, and by spoil, many days" (Daniel 11:33).
 "And when he had opened the third seal, I heard the third beast say, Come and see. And I beheld, and lo a black horse; and he that sat on him had a pair of balances in his hand. And I heard a voice in the midst of the four beasts say, A measure of wheat for a penny, and three measures of barley for a penny; and see thou hurt not the oil and the wine." (Revelation 6:5-6).
             We must keep in mind that the intended purpose under the illustration of the white horse is progressing and continues under the imagery of the other three horses. Although they are presented chronologically, they are, to some extent, contemporary.
             The figure of black and a pair of balances speak of famine, "Our skin was black like an oven because of the terrible famine" (Lamentations. 5:10). This is exactly what Jesus said would occur in Israel's last days. "For nation shall rise against nation, and kingdom against kingdom: and there shall be famines, and pestilences, and earthquakes, in divers places" (Matthew 24:7).
             Famine always follows and accompanies war; factories are destroyed; fields are burned. Jobs are lost, and people have no means to buy what is available. Embargoes, sanctions, and prohibiting the movement of merchant ships in and out of ports lead to the starvation of many. The lack of rain, extreme heat, and cold produces famine. Millions are starving today in Africa. The price of petroleum and food are out of control, and no one knows where it will stop. This escalation will result in a price increase of life's necessities. Although food will be available, most will not be able to afford the basics. Many nations will crumble from within and famine will follow. Should the surrounding nations place an embargo on Israel, starvation would result.
             The statement, "…and see thou hurt not the oil and the wine," may be a point of sarcasm and irony. We need not assume that every nation and person on the earth will be penniless. While millions will be affected by events of those days, many will be rich and living in luxury. The book of James is a Tribulation book, and fits here. James 5:1-3. "Go to now, ye rich men, weep and howl for your miseries that shall come upon you.  Your riches are corrupted, and your garments are motheaten.  Your gold and silver is cankered; and the rust of them shall be a witness against you, and shall eat your flesh as it were fire. Ye have heaped treasure together for the last days." (See also Matthew 25:" (See also Matthew 25:1-44.) The idea of not hurting the oil or wine mean: don't upset the life style of the rich by calling their attention to the famines of their people.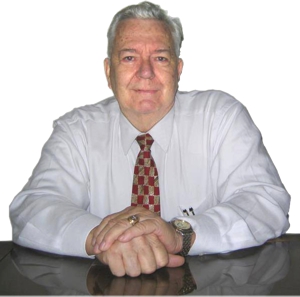 Pastor Ken Blue was born in Boswell, Ark. In 1955 he accepted Christ as his Savior. He and his wife Joyce were married in 1955. They have 5 children. He graduated from Midwestern Baptist Bible College in 1969 and started the Open Door Baptist Church in Lynnwood, Wa. where he pastored for 39 years. Because of health issues (ALS) he was forced to resign as pastor. It is his desire to continue to be used of God to help pastors and believers through this ministry.