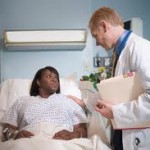 By Ken Blue
Luke 5:31 "Jesus answering said unto them, they that are whole need not a physician; but they that are sick."
Occasionally someone will complain of a migraine or a touch of the flu. Another may suggest they see a doctor. However, the person feeling ill will say, "no, I don't feel that bad."
My question is, how sick do you feel? Jesus made it clear, only the sick need a physician. Many who profess to be saved have never had more than a heart burn or a runny nose. They have never come to the realization that their situation is terminal.
It is the sick who need the Physician. Listen to these who have realistically looked at themselves. Job said, "Behold, I am vile; what shall I answer thee? I will lay mine hand upon my mouth." Job 40:4. This was how this great saint of the Old Testament saw himself. Have you come to that realization?  Simon Peter saw his own sinfulness. "When Simon Peter saw it, he fell down at Jesus' knees, saying, Depart from me; for I am a sinful man, O Lord." Luke 5:8. A dear woman saw her true condition, and took her place under the table with the dogs. "Then came she and worshipped him, saying, Lord, help me. 26 But he answered and said, It is not meet to take the children's bread, and to cast it to dogs. 27 And she said, Truth, Lord: yet the dogs eat of the crumbs which fall from their masters' table." Matthew 15:25-27. Finally, we hear Paul's estimation of himself. "This is a faithful saying, and worthy of all acceptation, that Christ Jesus came into the world to save sinners; of whom I am chief." I Timothy 1:15.
Now, how sick are you of yourself? Do you see your inward man as vile, sinful, like a dog, and the chief of sinners?  If not, no doubt you have not come to the Great Physician yet. Only those who sense that they are terminally ill really appreciate what the Physician has done for them, and that He is the only one who can make them whole.
How sick are you? If you know you, like I know me, you are sick of you. The only reason men and women don't come to Christ for salvation is they don't think they are sick.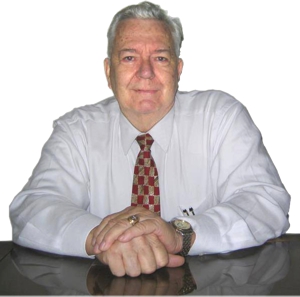 Pastor Ken Blue was born in Boswell, Ark. In 1955 he accepted Christ as his Savior. He and his wife Joyce were married in 1955. They have 5 children. He graduated from Midwestern Baptist Bible College in 1969 and started the Open Door Baptist Church in Lynnwood, Wa. where he pastored for 39 years. Because of health issues (ALS) he was forced to resign as pastor. It is his desire to continue to be used of God to help pastors and believers through this ministry.