The Hate/Love Dilemma
By Ken Blue
Luke 14:26 (KJV) "If any man come to me, and hate not his father, and mother, and wife, and children, and brethren, and sisters, yea, and his own life also, he cannot be my disciple."
Matthew 5:43-44 (KJV) "Ye have heard that it hath been said, Thou shalt love thy neighbour, and hate thine enemy. 44 But I say unto you, Love your enemies, bless them that curse you, do good to them that hate you, and pray for them which despitefully use you, and persecute you;"
It is amusing when men think they have discovered some novel teaching they think others have overlooked. One such teaching is that God hates sinners. To add injury to insult, they take it a step further by saying that the only place and time God loved sinners was when Jesus was dying on the cross. That is, the only time God loved the world was when wicked men were killing His Son. All the nuts are not in the cereal box!
Now, these purveyors of false doctrine need to help us with the above verses. In one, I am to hate my father, mother, wife, children, brothers, and sisters. In the other verse, I am to love my enemies, bless them, and pray for them. My guess is, a lot of Scripture twisting will be necessary to make these and other passages like them fit the hate doctrine.
[pullquote align="right" cite="" link="" color="" class="" size=""]The idea that God only loved man, at the cross, is ludicrous.[/pullquote]
The idea that God only loved man, at the cross, is ludicrous. He loved the Disciples prior to the cross. He loved the rich young ruler prior to the cross. He loved Jacob prior to the cross. He loved Israel prior to the cross. Mark 10:21 "Then Jesus beholding him loved him, and said unto him, One thing thou lackest: go thy way, sell whatsoever thou hast, and give to the poor, and thou shalt have treasure in heaven: and come, take up the cross, and follow me." John 13:1 "Now before the feast of the passover, when Jesus knew that his hour was come that he should depart out of this world unto the Father, having loved his own which were in the world, he loved them unto the end."
Now, did Jesus love the young man, and His own disciples prior to His death on the cross or not? I think these false teachers have stepped in something that won't come off their shoes. The reason this false teaching must be countered and rejected is that it will embolden Christians in their hatred and contempt for the lost. Do you think God sent Jonah to Nineveh because He hated them? If you do, you should donate your brain to the canary farm.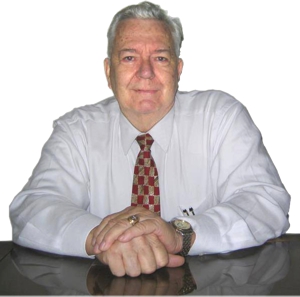 Pastor Ken Blue was born in Boswell, Ark. In 1955 he accepted Christ as his Savior. He and his wife Joyce were married in 1955. They have 5 children. He graduated from Midwestern Baptist Bible College in 1969 and started the Open Door Baptist Church in Lynnwood, Wa. where he pastored for 39 years. Because of health issues (ALS) he was forced to resign as pastor. It is his desire to continue to be used of God to help pastors and believers through this ministry.