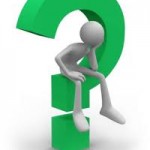 By Ken Blue
Be sure and listen to the great songs to lift your spirit
Recently, at dinner with another pastor and one of his members, we were discussing different opinions of the Baptist church. Finally the pastor asks me, "What is a Baptist Church?" I wasn't sure he was satisfied with my answer, since he did not respond.
I told him that the best definition I knew is the familiar acrostic which spells B A P T I S T. Each letter states a cardinal belief of Baptist Churches.  These are: Born again membership. Autonomy of the local church. Preservation of the believer. Two ordnances. Inspiration of the  Scriptures. Separation of church and state. Total depravity of man. I have always been taught these are the things Baptist hold in common.
However, I have concluded that my pastor friend was not concerned in what I thought Baptist believed, but rather, what is a Baptist. I assume that the correct answer he sought was that a Baptist was a follower of John the Baptist. It only made sense. Lutherans were followers of Luther. Presbyterians are followers of Calvin. Methodist are followers of Wesley, and therefore, Baptist are followers of John, but, not so fast.
It is noteworthy that none of the Corinthians claimed to be follower of John. "Now this I say, that every one of you saith, I am of Paul; and I of Apollos; and I of Cephas; and I of Christ." I Cor. 1:12. Isn't it strange that no one claimed to be of John? And Paul said, "Be ye followers of me, even as I also am of Christ." 1 Corinthians 11:1.
So, what is a Baptist? That depends on which Baptist you ask. I believe we should be followers of Paul, as he was of Christ. He is the Apostle to the Gentiles, and the writer of all the church epistles. So, what is a Baptist? Well, he can't be a follower of John, for John didn't even preach the same gospel Paul preached! (I hope someone will challenge me on that issue.) We need to ask ourselves, is a Baptist someone who stands on the Scriptures alone, or is he one who puts tradition above the Word of God?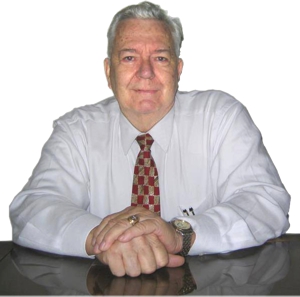 Pastor Ken Blue was born in Boswell, Ark. In 1955 he accepted Christ as his Savior. He and his wife Joyce were married in 1955. They have 5 children. He graduated from Midwestern Baptist Bible College in 1969 and started the Open Door Baptist Church in Lynnwood, Wa. where he pastored for 39 years. Because of health issues (ALS) he was forced to resign as pastor. It is his desire to continue to be used of God to help pastors and believers through this ministry.