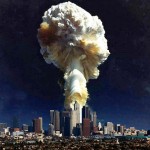 By Ken Blue
It is not secret that the nation's surrounding Israel are committed to their destruction. One would have to willfully blind not to see the coming storm. More and more, Israel's enemies are outspoken on this objective. They will unite and come into the land like a cloud. What will be the fate of Israel?
Zachariah, the prophet is clear on the event and outcome. "7 Awake, O sword, against my shepherd, and against the man that is my fellow, saith the LORD of hosts: smite the shepherd, and the sheep shall be scattered: and I will turn mine hand upon the little ones. 8 And it shall come to pass, that in all the land, saith the LORD, two parts therein shall be cut off and die; but the third shall be left therein. 9 And I will bring the third part through the fire, and will refine them as silver is refined, and will try them as gold is tried: they shall call on my name, and I will hear them: I will say, It is my people: and they shall say, The LORD is my God."Zechariah 13:7-9.
One should read the above text several times. Also, there are many cross references that speak to this even. Verse seven speaks of the rejection and crucifixion of Christ. There is a gap between verse 7, and verse 8-9 until this war. It has been over two thousand years so far, but the events of verses 8,9 are near at hand.
This war if future and two thirds of Israel will be destroyed. Only one third will survive. Were it not for the intervention of God, no Jews would remain. "But he that shall endure unto the end, the same shall be saved." Matthew 24:13. "And except those days should be shortened, there should no flesh be saved: but for the elect's sake those days shall be shortened.Matthew 24:22.
Notice in verse 9 that the third will turn to the Lord and call upon Him, and He will hear them. This is the meaning of Joel. "And it shall come to pass, that whosoever shall call on the name of the LORD shall be delivered: for in mount Zion and in Jerusalem shall be deliverance, as the LORD hath said, and in the remnant whom the LORD shall call." Joel 2:32. For those who think God is finished with Israel, let them accept these verses as they stand, and Paul's confirmation of them. "25 For I would not, brethren, that ye should be ignorant of this mystery, lest ye should be wise in your own conceits; that blindness in part is happened to Israel, until the fulness of the Gentiles be come in. 26 And so all Israel shall be saved: as it is written, There shall come out of Sion the Deliverer, and shall turn away ungodliness from Jacob: 27 For this is my covenant unto them, when I shall take away their sins." Romans 11:25-27. All Israel is a reference to the remnant.
The above prophecies are certain, and you are witnessing the prelude to them. Pray for Israel, that they will understand that Jesus was their Lord. Oh, Israel, get ready, for the day of judgment is coming to your land!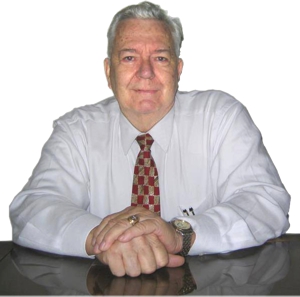 Pastor Ken Blue was born in Boswell, Ark. In 1955 he accepted Christ as his Savior. He and his wife Joyce were married in 1955. They have 5 children. He graduated from Midwestern Baptist Bible College in 1969 and started the Open Door Baptist Church in Lynnwood, Wa. where he pastored for 39 years. Because of health issues (ALS) he was forced to resign as pastor. It is his desire to continue to be used of God to help pastors and believers through this ministry.