AYATOLLAH: KILL ALL JEWS, ANNIHILATE ISRAEL
Iran lays out legal case for genocidal attack against 'cancerous tumor'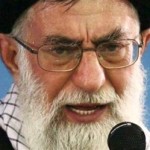 By Reza Kahlili WND EXCLUSIVE
The Iranian government, through a website proxy, has laid out the legal and religious justification for the destruction of Israel and the slaughter of its people. The doctrine includes wiping out Israeli assets and Jewish people worldwide.
Calling Israel a danger to Islam, the conservative website Alef, with ties to Iran's supreme leader, Ayatollah Ali Khamenei, said the opportunity must not be lost to remove "this corrupting material. It is a 'jurisprudential justification" to kill all the Jews and annihilate Israel, and in that, the Islamic government of Iran must take the helm."
Because Israel is going to attack Iran's nuclear facilities, Iran is justified in launching a pre-emptive, cataclysmic attack against the Jewish state, the doctrine argues.
On Friday, in a major speech at prayers, Khamenei announced that Iran will support any nation or group that attacks the "cancerous tumor" of Israel. Though his statement was seen by some in the West as fluff, there is substance behind it.
Forghani details the Islamic duty of jihad as laid out in the Quran for the sake of Allah and states that "primary jihad," according to some Shiite jurists, can only occur when the Hidden Imam, the Shiites' 12th Imam Mahdi, returns. Shiites believe Mahdi''s return will usher in Armageddon.
The article then quotes the Quran (Albaghara 2:191-193): "And slay them wherever ye find them, and drive them out of the places whence they drove you out, for persecution [of Muslims] is worse than slaughter [of non-believers] … and fight them until persecution is no more, and religion is for Allah."
In order to attack Iran, the article says, Israel needs the approval and assistance of America, and under the current passive climate in the United States, the opportunity must not be lost to wipe out Israel before it attacks Iran.
[pullquote align="full" cite="" link="" color="" class="" size=""]"Anyone who thinks non Muslims can live in peace and freedom under Islam is a fool."[/pullquote]
Under this pre-emptive defensive doctrine, several Ground Zero points of Israel must be destroyed and its people annihilated. Forghani cites the last census by the Israel Central Bureau of Statistics that shows Israel has a population of 7.5 million citizens of which a majority of 5.7 million are Jewish. Then it breaks down the districts with the highest concentration of Jewish people, indicating that three cities, Tel Aviv, Jerusalem and Haifa, contain over 60 percent of the Jewish population that Iran could target with its Shahab 3 ballistic missiles, killing all its inhabitants.
Finally, Forghani says, Shahab 3 and Ghadr missiles can target urban settlements until the Israelis are wiped out.
Forghani claims that Israel could be destroyed in less than nine minutes and that Khamenei, as utmost authority, the Velayete Faghih (Islamic Jurist), also believes that Israel and America not only must be defeated but annihilated.
The Iranian secret documentary "The Coming Is Upon Us" clearly indicates that these radicals believe the destruction of Israel will trigger the coming of the last Islamic Messiah and that even Jesus Christ, who will convert to Islam, will act as Mahdi's deputy, praying to Allah as he stands behind the 12th Imam.
(Note: The above article is from World Net Daily. That portion that shows Islam's reason and determination to destroy Israel and the United States has been selected. Again, anyone who thinks non Muslims can live in peace and freedom under Islam is a fool. How much more needs to said and done for the rest of the world to understand their hatred and intent?)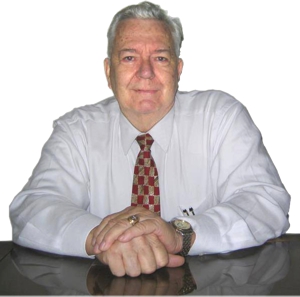 Pastor Ken Blue was born in Boswell, Ark. In 1955 he accepted Christ as his Savior. He and his wife Joyce were married in 1955. They have 5 children. He graduated from Midwestern Baptist Bible College in 1969 and started the Open Door Baptist Church in Lynnwood, Wa. where he pastored for 39 years. Because of health issues (ALS) he was forced to resign as pastor. It is his desire to continue to be used of God to help pastors and believers through this ministry.