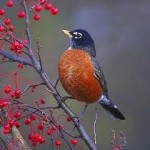 By Ken Blue
There is a legend my mother told me,
About the Robin and the Dogwood tree.
The beautiful flowers for all to see,
Are my gifts to Jesus, who died on me.
You ask why the snarled and the crooked limbs?
So a cross may never be made of them.
To the Red Robin, the question was ask,
You were at the cross, so what was your task?
And how did you come by your breast so red?
By fluttering around to cool His head.
Some of His blood, it dripped down upon me,
And that's how my red breast happened to be.
Whether a legend, or whether it's true.
The robin and the  tree  changed; how about you?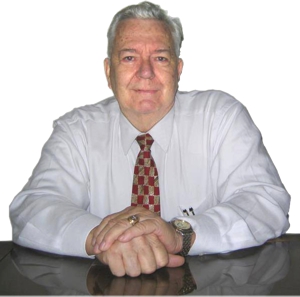 Pastor Ken Blue was born in Boswell, Ark. In 1955 he accepted Christ as his Savior. He and his wife Joyce were married in 1955. They have 5 children. He graduated from Midwestern Baptist Bible College in 1969 and started the Open Door Baptist Church in Lynnwood, Wa. where he pastored for 39 years. Because of health issues (ALS) he was forced to resign as pastor. It is his desire to continue to be used of God to help pastors and believers through this ministry.