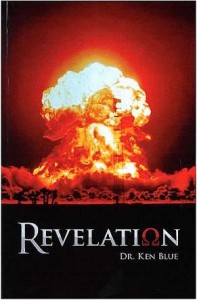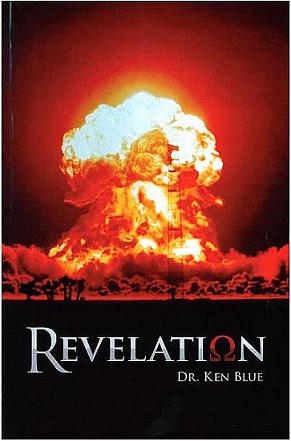 "And unto the angel of the church of the Laodiceans write; These things saith the Amen, the faithful and true witness, the beginning of the creation of God;  I know thy works, that thou art neither cold nor hot: I would thou wert cold or hot.  So then because thou art lukewarm, and neither cold nor hot, I will spue thee out of my mouth.  Because thou sayest, I am rich, and increased with goods, and have need of nothing; and knowest not that thou art wretched, and miserable, and poor, and blind, and naked:  I counsel thee to buy of me gold tried in the fire, that thou mayest be rich; and white raiment, that thou mayest be clothed, and that the shame of thy nakedness do not appear; and anoint thine eyes with eyesalve, that thou mayest see.  As many as I love, I rebuke and chasten: be zealous therefore, and repent.  Behold, I stand at the door, and knock: if any man hear my voice, and open the door, I will come in to him, and will sup with him, and he with me.  To him that overcometh will I grant to sit with me in my throne, even as I also overcame, and am set down with my Father in his throne.  He that hath an ear, let him hear what the Spirit saith unto the churches."  (Revelation 3:14-22).
The definition found in Easton's Bible Dictionary is: "The Laodiceans.  The city by this name lays on the confines of Phrygia and Lydia, about 40 miles east of Ephesus (Revelation 3:14), on the banks of the Lycus. It was originally called Diospolis and then Rhoas, but afterwards Laodicea, from Laodice the wife of Antiochus II, king of Syria, who rebuilt it. It was one of the most important and flourishing cities of Asia Minor. At a very early period it became one of the chief seats of Christianity (Colossians 2:1; Colossians 4:15; Revelation 1:11, etc.). It is now a deserted place, called by the Turks, Eski-hissar, or "old castle."
To the Laodiceans, Jesus is introduced as, "the Amen," "the faithful and true witness, the beginning of the creation of God…" The title "Amen" means firm or trustworthy. Jesus Christ is the same yesterday, today, and forever. He is the "firm" foundation and the "trustworthy" Witness. He is God's faithful witness. He was before all things and the One who created all in the very beginning (John 1:3; Epesians 3:9; Colossians 1:15-18; Hebrews 1:2; 11:3).  It could not mean that He was the first to be created by God, for He is an un-created and an eternal being (Isaiah 9:6-7; Micah 5:2; John 1:1-2; Hebrews 1:8;  Revelation 1:8).
The charge against this church was that it was lukewarm (v. 15). It was unacceptable to the taste of the Father, and it stood to be spewed out of His mouth (v. 16). This condition resulted from an attitude of self-sufficiency and independence. Nothing leads to deadness like self-sufficiency.
Some within the churches were rich and indulged themselves, in the midst of great poverty,  and persecution toward their fellow Jews. Both Jesus and James speak to this crowd. James says, "But ye have despised the poor. Do not rich men oppress you, and draw you before the judgment seats?" (James 2:6). "Go to now, ye rich men, weep and howl for your miseries that shall come upon you" (James 5:1). We remind our readers that James writes to Jews who will be in the Day of the Lord.  Like Ananias and Sapphira, these people thought it was the time to get possessions and acquire wealth. This attitude toward money and possessions revealed their true attitude about the return of the King and His Kingdom. The Day of the Lord will not be the time to acquire, save, or hoard wealth. The story of Gehazi sadly illustrated this point. Israel was divided in apostasy.  Elisha asks, "Is it a time to receive money, and to receive garments, and oliveyards, and vineyards, and sheep, and oxen, and menservants, and maidservants?" 2 Kings 5:26. The timing was wrong and there were more important matters to deal with. So will it be in the Day of the Lord.
Jesus warns against the neglect of His people in that day. He says He was, "Naked, and ye clothed me: I was sick, and ye visited me: I was in prison, and ye came unto me" (Matthew 25:36). This describes many of God's people who will be in that coming day. Those who claim to be His followers and have within their means to help the poor and afflicted are held accountable to do so. There were many in the synagogues during Jesus' earthly ministry who were only interested in gain. He drove the moneychangers from the temple. He rebuked the Pharisees for taking advantage of the poor. This condition will also exist among some of the "churches" in the Day of the Lord. Unless they repent, they will be "spewed out" and their candlestick removed.   The Laodiceans must share their wealth with their needy brethren.
It should be understood that this church is not intended to represent any period of Church history. The conditions found in each of the seven churches can be found throughout Church history. It will also exist among the Jews in the Tribulation period.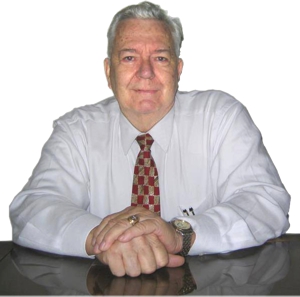 Pastor Ken Blue was born in Boswell, Ark. In 1955 he accepted Christ as his Savior. He and his wife Joyce were married in 1955. They have 5 children. He graduated from Midwestern Baptist Bible College in 1969 and started the Open Door Baptist Church in Lynnwood, Wa. where he pastored for 39 years. Because of health issues (ALS) he was forced to resign as pastor. It is his desire to continue to be used of God to help pastors and believers through this ministry.