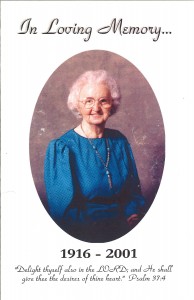 By Ken Blue
I've met some fine ladies in my life time,
Mother was one; another's that wife of mine.
But you stand out among the most sublime.
I think of heaven when you come to mind.
Your silver gray hair, with its tint of blue,
Your magnetic smile that said, "God loves you,"
You were always ready to serve and do,
Whatever was needed, without asking you.
You entertained strangers, and those in need.
You cared for the poor; without pay or greed.
Your faith might compare to a mustard seed,
But you moved mountains through your love and deeds.
You were always meek; quiet as a church mouse.
Immaculately dressed in your blue silk blouse,
Now with Jesus in your ivory house,
We miss you dear sister; our own Mrs. Krauss.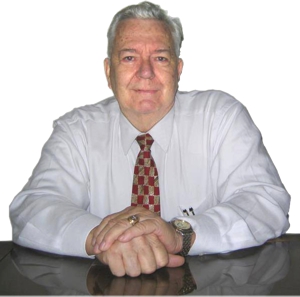 Pastor Ken Blue was born in Boswell, Ark. In 1955 he accepted Christ as his Savior. He and his wife Joyce were married in 1955. They have 5 children. He graduated from Midwestern Baptist Bible College in 1969 and started the Open Door Baptist Church in Lynnwood, Wa. where he pastored for 39 years. Because of health issues (ALS) he was forced to resign as pastor. It is his desire to continue to be used of God to help pastors and believers through this ministry.