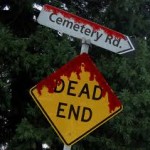 From a window above the street,
With a view that was commanding.
I saw among the simple ones,
A youth void of understanding.
At the corner on a broad street,
I saw her searching for a prey.
She saw him coming to her trap,
She'd snared, perhaps, hundreds this way.
Her scarlet dress, and her painted lips;
The smell of hypnotic perfume,
Along with her shameless kisses,
Would overpower this young man soon.
With voice smooth, that dripped as honey,
She flattered this naive youth.
He was allured into her world,
He had forgotten Wisdoms truth.
With much fair speech, and flattering lips;
He was blinded by hell's daughter.
And as a fool to correct the stock,
Went as an ox to the slaughter.
Like a bird, captured in a snare,
Or a soldier shot through the heart,
Only the dead are in her house,
And few wounded ever depart.
And as I looked down on her street,
The pathway of simple young men.
I saw a sign there standing tall,
In letter of red, that said, "Dead End."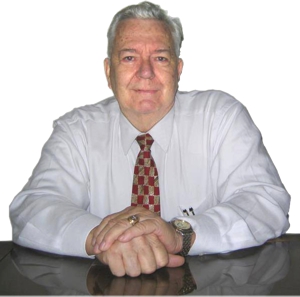 Pastor Ken Blue was born in Boswell, Ark. In 1955 he accepted Christ as his Savior. He and his wife Joyce were married in 1955. They have 5 children. He graduated from Midwestern Baptist Bible College in 1969 and started the Open Door Baptist Church in Lynnwood, Wa. where he pastored for 39 years. Because of health issues (ALS) he was forced to resign as pastor. It is his desire to continue to be used of God to help pastors and believers through this ministry.