IMPRESSIONS are very important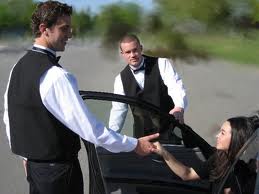 by Ken Blue
"Yet a little sleep, a little slumber, a little folding of the hands to sleep:  So shall thy poverty come as one that travelleth, and thy want as an armed man." Proverbs 6:10-11
 Lord willing, I intend to write three or four articles on the above title. Dr. Jack Hyles said, "Perfection is the result of paying attention to trifles, and perfection is no trifle." It is the little things in church that cry for attention. Church members fail to see them, but to your guest, they scream so loudly they can't ignore them. These are the things that form impressions about your church.
One of these "little things" is the failure to see that clear directions are made available. These should start with the parking lot. Exits and entrances' should be clearly marked so people will not be confused. Signs strategically located will leave nothing to guesswork. All classrooms, nurseries, bathrooms, children ministries and the auditorium should be indicated. In fact, a map that gives a layout of the property, and all buildings is one to the "little things" that leaves an impression. Every church should research and implement a map of directions for the building.
[pullquote align="right" cite="" link="" color="" class="" size=""]Greeters should be well trained and aggressive.[/pullquote]
Special parking should also be provide for guest, and the handicapped. These should be the best spots, clearly marked, and left vacant by church members. Remember, some spots should be adequate for vans to unload wheelchairs. Your faith will dictate how many guest parking spots you should have. Make sure you have an adequate number for all your guest.
Another mark of professionalism is to have a staff of parking lot greeters. These should be well trained and aggressive. They must be in the right place, at the right time, and have proper training. They should open doors for the ladies, and seek to assist in any way needed. Your guest will be impressed if this is done correctly. This going the extra mile, is just one of the "little things" that will make a difference in how people view your church. It is the Pastor's job to make sure these are done. It is his mark of professionalism.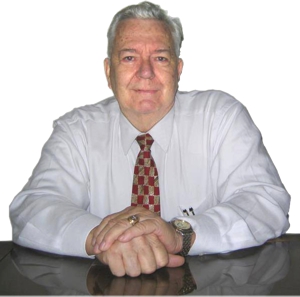 Pastor Ken Blue was born in Boswell, Ark. In 1955 he accepted Christ as his Savior. He and his wife Joyce were married in 1955. They have 5 children. He graduated from Midwestern Baptist Bible College in 1969 and started the Open Door Baptist Church in Lynnwood, Wa. where he pastored for 39 years. Because of health issues (ALS) he was forced to resign as pastor. It is his desire to continue to be used of God to help pastors and believers through this ministry.