SOME COMMANDMENTS OF MEN REVEALED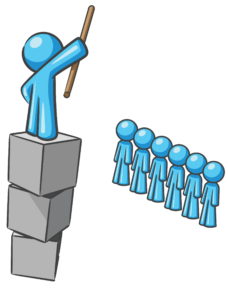 By Ken Blue
"6 He answered and said unto them, Well hath Esaias prophesied of you hypocrites, as it is written, This people honoureth me with their lips, but their heart is far from me. 7 Howbeit in vain do they worship me, teaching for doctrines the commandments of men. 8 For laying aside the commandment of God, ye hold the tradition of men, as the washing of pots and cups: and many other such like things ye do. 9 And he said unto them, Full well ye reject the commandment of God, that ye may keep your own tradition." Mark 7:6-9.
A little leaven does leaven the whole. Nowhere is this more evident than in the preaching and teaching of many who assume they are teaching God's will. Your church may be guilty. If so, you should get back to the Word of God, rightly divided, and get the leaven out.
One of these is the teaching that men who have long sideburns or hair over the collar is against God's Word. It is not! This is a teaching and commandment of men. Many Christians are judged on these matters and treated as if they are going against God's commandments. The length of a man's hair is not a measurement of his love for God.
Another teaching of man is that women must never wear anything but a dress. This is another false doctrine. There is not one thing in the church epistles on how women must dress. These are commandments of men who lay burdens on the backs of believers.
A third doctrine taught by men, is that the only church in the Bride is certain Baptist Churches. This teaching cannot be supported or proven from the Bible. Right division would put the Baptist bride doctrine to bed forever. In fact there is no proof that any church is the bride.
Another false doctrine taught by man is that certain musical instruments are unscriptural, anti-scriptural or that musical instruments are amoral. The issue is how they are used. Most of the brethren are under bondage of this false commandment of men about instruments.
[pullquote align="right" cite="" link="" color="" class="" size=""]We need to do intense self searching to get the leaven out…[/pullquote]
Another false teaching of men is that God never intended for the unsaved to come to church. The teaching is that the only acceptable evangelism is for the church to "go out" and win people to Christ before they are invited to church. This doctrine is false, unscriptural and anti-scriptural. You should get as many lost people to your church as you can, and then preach the gospel to get them saved.
Another false doctrine taught by some is that it is un-scriptural or anti-scriptural to have Powerpoint and prerecorded music in the services. It is not wrong to use any technology that will help your church.
These are just a few of the many "doctrines of men" found in many Baptist churches. We need to do intense self searching to get the leaven out, and to make sure what we are teaching people is in harmony with the right division of God's Word, and not the commandments and doctrines of men.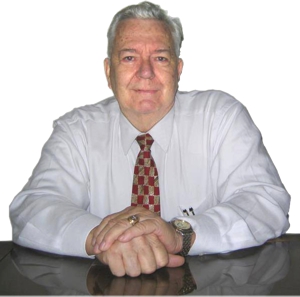 Pastor Ken Blue was born in Boswell, Ark. In 1955 he accepted Christ as his Savior. He and his wife Joyce were married in 1955. They have 5 children. He graduated from Midwestern Baptist Bible College in 1969 and started the Open Door Baptist Church in Lynnwood, Wa. where he pastored for 39 years. Because of health issues (ALS) he was forced to resign as pastor. It is his desire to continue to be used of God to help pastors and believers through this ministry.