A Rapture of the Saved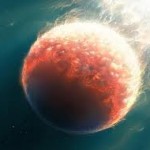 By Ken Blue.
Harold Camping has set multiple dates for the rapture, the return of Christ, and the end of the world. His false predictions have caused many to become atheist and emboldened those who believe in evolution and reject the existence of God. I will not set any date for the end of the world, but I will attempt to clarify what most Christians believe on this subject.
Bible believers accept the Bible teaching of a rapture of all believers. The texts for that even are I Thess 4:13 "But I would not have you to be ignorant, brethren, concerning them which are asleep, that ye sorrow not, even as others which have no hope. 14 For if we believe that Jesus died and rose again, even so them also which sleep in Jesus will God bring with him. 15 For this we say unto you by the word of the Lord, that we which are alive and remain unto the coming of the Lord shall not prevent them which are asleep. 16 For the Lord himself shall descend from heaven with a shout, with the voice of the archangel, and with the trump of God: and the dead in Christ shall rise first: 17 Then we which are alive and remain shall be caught up together with them in the clouds, to meet the Lord in the air: and so shall we ever be with the Lord. 18 Wherefore comfort one another with these words."  
 "Behold, I shew you a mystery; We shall not all sleep, but we shall all be changed, 52 In a moment, in the twinkling of an eye, at the last trump: for the trumpet shall sound, and the dead shall be raised incorruptible, and we shall be changed. 53 For this corruptible must put on incorruption, and this mortal must put on immortality. 54 So when this corruptible shall have put on incorruption, and this mortal shall have put on immortality, then shall be brought to pass the saying that is written, Death is swallowed up in victory. 55 O death, where is thy sting? O grave, where is thy victory? 56 The sting of death is sin; and the strength of sin is the law. 57 But thanks be to God, which giveth us the victory through our Lord Jesus Christ." 1 Corinthians 15:51-57.
Now, whether the honest atheist or evolutionist believes the above text or not is irrelevant. The above text is clear. My point here is to establish that the Bible does teach a rapture of the saved. The world will not end immediately after that event, regardless of Harold Campings teaching.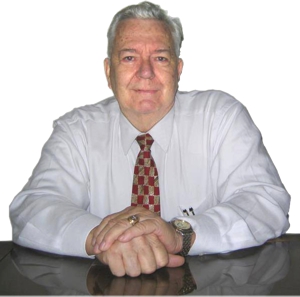 Pastor Ken Blue was born in Boswell, Ark. In 1955 he accepted Christ as his Savior. He and his wife Joyce were married in 1955. They have 5 children. He graduated from Midwestern Baptist Bible College in 1969 and started the Open Door Baptist Church in Lynnwood, Wa. where he pastored for 39 years. Because of health issues (ALS) he was forced to resign as pastor. It is his desire to continue to be used of God to help pastors and believers through this ministry.