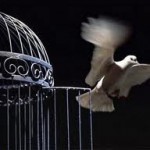 By Ken Blue
"25 Jesus said unto her, I am the resurrection, and the life: he that believeth in me, though he were dead, yet shall he live: 26 And whosoever liveth and believeth in me shall never die. Believest thou this?"
The story in John 11 is intended to give us understanding and hope concerning death and the resurrection. Lazarus, the friend of Jesus was deathly sick. Word came to Him, but He remained another two days where He was. He purposely allows Lazarus to die in order to open their eyes and increase their faith. The Resurrection and the Life was standing before them.
When He arrived at Bethany, Lazarus' two sisters met Him with the news that Lazarus was dead, and said if He had arrived sooner, he would be alive. He had told His disciples that Lazarus was dead and He was glad, for their sakes. He knew what He would do, and what He wanted them to know.
He said, "I am the resurrection, and the life: he that believeth in me, though he were dead, yet shall he live" From all appearances, this statement seemed untrue. Lazarus was stone cold, and was in the grave. But, there is another side of death which they did not understand. Man has a body, a soul, and a spirit. The body houses the person. When a Christian dies, he only exits his house and goes to heaven to be with the Lord. Someone said it like this,
"Here lies Jonathan Pease
His soul is not here, only his pod
Pease hath shelled out and gone home to God." Lazarus was more alive than he had ever been!
Paul's desire was to depart and be with Christ, which was far better than this life. Therefore, even though the body of Lazarus lay in a tomb, the living man was in Paradise! He would be raised again.
The other side of the verse says, "… whosoever liveth and believeth in me shall never die. Believest thou this? That means that many Christians will not go home by death, but will be raptured to heaven without experiencing the death of their bodies. I Thess. 4:17. "Then we which are alive and remain shall be caught up together with them in the clouds, to meet the Lord in the air: and so shall we ever be with the Lord." Those, like Lazarus are mentioned in verse 14-16. "For if we believe that Jesus died and rose again, even so them also which sleep in Jesus will God bring with him. 15 For this we say unto you by the word of the Lord, that we which are alive and remain unto the coming of the Lord shall not prevent them which are asleep. 16 For the Lord himself shall descend from heaven with a shout, with the voice of the archangel, and with the trump of God: and the dead in Christ shall rise first:" Verse 17 speaks to the living who will never taste death. "Then we which are alive and remain shall be caught up together with them in the clouds, to meet the Lord in the air: and so shall we ever be with the Lord." 1 Thessalonians 4:17.
Because of the death of Lazarus, you and I have a clear picture of deaths other side. If we must go home by the death of our bodies, let us not fear. The real person living in your body will not die. It will exit and be with the Lord. If, by the grace of God, we should live until the rapture, our bodies will not taste death! Oh, glorious day when He comes to take us away! He is the resurrection and the life!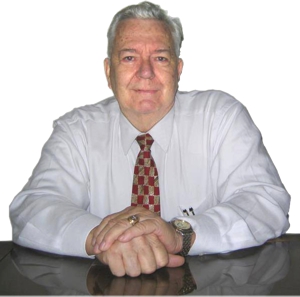 Pastor Ken Blue was born in Boswell, Ark. In 1955 he accepted Christ as his Savior. He and his wife Joyce were married in 1955. They have 5 children. He graduated from Midwestern Baptist Bible College in 1969 and started the Open Door Baptist Church in Lynnwood, Wa. where he pastored for 39 years. Because of health issues (ALS) he was forced to resign as pastor. It is his desire to continue to be used of God to help pastors and believers through this ministry.