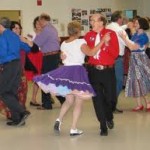 By Ken Blue
The answer to that question can be clearly answered by asking you another question. Do you love bluegrass music? If the answer is yes, then your answer to the first question will be the same. I have discovered that people believe God loves what they love. This is why there is so much controversy and hypocrisy in the field of music. I hope God likes it, for I sure do.
However, many of the arguments about how we justify our preference in music crumble when put under the spotlight. I have heard just about every argument as to why we should condemn some music and defend what we like. For example, bluegrass music is the same music people dance to at a square dance. Note the following advertisement. "Oconee State Park
It's Friday night and it's time to dance! Grab your partner and two-step to Oconee State Park's barn for a night of fun, music and square dancing. No experience necessary to have a grand ole time. Bluegrass music is performed by the Dixie Bluegrass Boys, led by Georgia Music Hall of Famer Curtis Blackwell. For over 40 years the Dixie Bluegrass Boys have performed for audiences and continue to energize the dance floor. Bring your friends, bring your family, or find a partner there!" Another ad reads: " Gospel Singing, Bluegrass Music, and Square Dancing at Lawrence Prevette's Rocky Acres Music Barn in Silver Valley.Date: Monday nights from 6:30pm – 10:30pm. Free covered dish supper at 6:30. Gospel singing starts at 7:30. Country and bluegrass music and dancing start about 8:15, and includes at least two square dances."
Have you ever ridden a bicycle without brakes? No matter how hard or fast you "backpedal" you can't get yourself out of the situation you're in. The interesting thing is to observe those pastors and evangelist who try to justify their selection of music while condemning that of others. They "backpedal" with a vengeance, to save themselves, but to no avail. If you like bluegrass in church on Sunday, how do you disassociate it from the Saturday night square dance? I'm sure you will. Does Jesus like bluegrass? I sure hope so.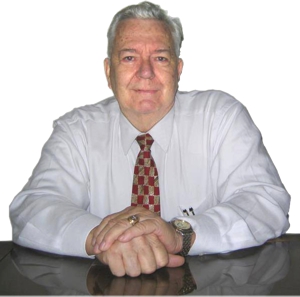 Pastor Ken Blue was born in Boswell, Ark. In 1955 he accepted Christ as his Savior. He and his wife Joyce were married in 1955. They have 5 children. He graduated from Midwestern Baptist Bible College in 1969 and started the Open Door Baptist Church in Lynnwood, Wa. where he pastored for 39 years. Because of health issues (ALS) he was forced to resign as pastor. It is his desire to continue to be used of God to help pastors and believers through this ministry.