OPEN MOUTH.  INSERT FOOT.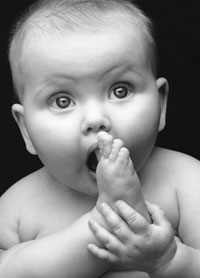 By Ken Blue
We are all guilty of saying things that are just plain stupid. It is not intended, but when revealed to us, we end up being embarrassed. Recently I heard a man preach who made this blunder. I am confident he was a sincere, and a good man. I am also sure he had no idea that he "put his foot in his mouth."
In the early part of his message, he explained why he attended a Bible preaching church for the first time and heard the gospel. The church was having some type of outreach program where those who brought the most visitors  received points. He said he attended to accommodate the young girl and help her win. It was there he heard the gospel and was saved!
However, toward the end of the message, he spoke out against programs to reach the lost or get them to church. He had just put his foot in his mouth and didn't know it. That was how he got to church and was saved.
Many are simply parroting their peers and have no idea what they are saying.
He continued by saying, "If you use programs to reach people, you will have to continue the program to keep them." BINGO! There went his foot in his mouth again. I have been in the ministry for over 40 years, and can assure you that the motivation that brings a person to church does not have to continue to keep them coming. Those who use that argument simply have not thought through what they are saying.
Pastor, let me give you a little challenge. On some Sunday, ask the congregation how many of them were saved in church. Then ask "How many of you had decided prior to attending church you were going to get saved that day?" You will be amazed. Most lost people do not come to church to get saved or hear the Word of God. Like our pastor friend, most attend for some other reason.
I went to church because it was Easter Sunday, and my girlfriend had a pretty dress. That Sunday I was saved! Secondly, It is not Easter or the pretty dress that has keep me attending church for 50 years.
So, don't let the anti-program crowd stop you from having as many outreach programs possible. Many dear pastors are simply parroting their peers and have no idea what they are saying. Try to keep your foot out of your mouth.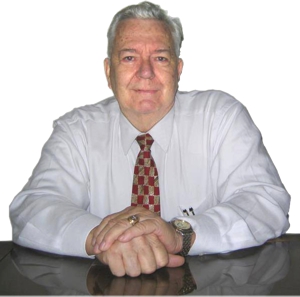 Pastor Ken Blue was born in Boswell, Ark. In 1955 he accepted Christ as his Savior. He and his wife Joyce were married in 1955. They have 5 children. He graduated from Midwestern Baptist Bible College in 1969 and started the Open Door Baptist Church in Lynnwood, Wa. where he pastored for 39 years. Because of health issues (ALS) he was forced to resign as pastor. It is his desire to continue to be used of God to help pastors and believers through this ministry.