As many of you know, Open Door Baptist Church, led by Pastor Jason Murphy, had a total of 700 in attendance on the 4th of July weekend. There were 127 first time visitors who filled out visitor cards. In order that you might understand their work was more than a "flash in the pan," the following was sent to me byPastorMurphy.
"Sunday, Aug. 7 at 4pm we held our third set of "Foundation classes" for this year. These classes help with guiding our new adults in spiritual growth and educating them as new believers and teaching them what it means to be a member of Open Door Baptist church.  In our "Membership" class we had 26 new people join the church.  And a total of 70 people went thru the discipleship classes on Aug 7th Praise the Lord!"
"Our people still take their family vacations, but the ministry moves on and people are getting saved and growing inChrist, I'm very excited for this fall we are having a Sunday school challenge – I'm challenging all our adults to try one of our 10 classes for four weeks. Sunday school was important in my spiritual growth and so I know it's a vital thing if you want to "grow" spiritually and build relationships with other Christians."
I challenge all the young pastors to contact Pastor Murphyand glean from his experience. Your great sermons will not increase the attendance at your church. There are key things you must also do. You can reach Pastor Murphyat: http://www.opendoorbaptist.com/.  It can be done, even in the good old summer time!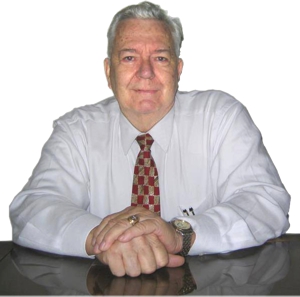 Pastor Ken Blue was born in Boswell, Ark. In 1955 he accepted Christ as his Savior. He and his wife Joyce were married in 1955. They have 5 children. He graduated from Midwestern Baptist Bible College in 1969 and started the Open Door Baptist Church in Lynnwood, Wa. where he pastored for 39 years. Because of health issues (ALS) he was forced to resign as pastor. It is his desire to continue to be used of God to help pastors and believers through this ministry.