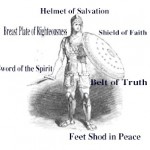 ByKenBlue
One way to make people beholden to you, and keep them coming back for answers, is to frighten them of impending war, disease or natural disasters.  Keep telling people that the sky is falling, and to stay tuned to you for an update. The news media are experts in this art.
Christians should be aware of this tactic and not allow it to create fear or get their mind off winning souls, getting the saved into the membership of the church, and teaching them how to serve the Lord.
Anyone attempting to live for Christwill discover that we are in a war. However, we must know the enemy and the weapons at our disposal. " For though we walk in the flesh, we do not war after the flesh: 4 (For the weapons of our warfare are not carnal, but mighty through God to the pulling down of strong holds;) 5 Casting down imaginations, and every high thing that exalteth itself against the knowledge of God, and bringing into captivity every thought to the obedience of Christ;"
The first thing we discover is that our battle is not with flesh and blood, but with spiritual powers. We must know the teachings that are contrary to the doctrines of God and bring them in line with the knowledge of Christand God. Our weapons are identified for us. "Wherefore take unto you the whole armour of God, that ye may be able to withstand in the evil day, and having done all, to stand.  Stand therefore, having your loins girt about with truth, and having on the breastplate of righteousness;  And your feet shod with the preparation of the gospel of peace;
 Above all, taking the shield of faith, wherewith ye shall be able to quench all the fiery darts of the wicked.  And take the helmet of salvation, and the sword of the Spirit, which is the word of God:  Praying always with all prayer and supplication in the Spirit, and watching thereunto with all perseverance and supplication for all saints; Ephesians 6:13-18.
The believer must not be paranoid or live in fear. If we are not careful, we will be fighting the wrong enemy. We know who he is, and we have all the weapons God intended for us. With these, you can win!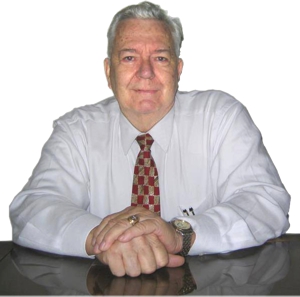 Pastor Ken Blue was born in Boswell, Ark. In 1955 he accepted Christ as his Savior. He and his wife Joyce were married in 1955. They have 5 children. He graduated from Midwestern Baptist Bible College in 1969 and started the Open Door Baptist Church in Lynnwood, Wa. where he pastored for 39 years. Because of health issues (ALS) he was forced to resign as pastor. It is his desire to continue to be used of God to help pastors and believers through this ministry.