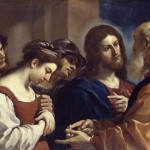 ByKenBlue
"But thou, O Lord, art a God full of compassion, and gracious, longsuffering, and plenteous in mercy and truth." Psalms 86:15.
The attributes of God fall into two categories. These are His natural and His moral attributes. There may be some difference in classification of the sub-categories, but the two main categories seem to be universally accepted by all. God's compassion falls under the category of His love and grace. These are two of His moral attributes, and His immutability demands that none of His attributes ever change.
When you are accused of not having enough love, spirituality, or compassion, you are dealing with a subject that is usually in the eye of the critic, and you will be hard pressed to defend yourself. To some people you will never be spiritual enough; while there are others who accuse you of misplaced love and compassion.
My openion is that none of us has enough compassion, and it can be misplaced. However, that judgment, as we said above, will be in the eye of the critic, and the Judgment Seat of Christ will settle it. God is full of compassion. I am not. I am not full of compassion for the self-righteous Baptist, or the unrighteous sinners. I wish I was, for I believe it is right.
One thing that helps me to have some compassion for the lost is to take inventory of my own wicked heart. How can I not have compassion on the worst of sinners, when He has had such compassion on me?Paulsaid he was the chief of sinners. But, much of the time I feel that I must take issue with him.
Since the Lords compassion is directed toward His creatures; that too, should be our focus. I have seen the compassion of man, and it scares me. God is full of compassion. It may be better to have misdirected compassion, than to preselect which sinners we will have compassion on. We will leave that judgment up to God also. I am just thankful that we have a compassionate God!
Again, compassion is one of God's ways of making His love known. Wherever you see His grace, compassion, and providence, you see His love in action. In fact, love without action is impossible to identify.
The Lord had compassion over Jerusalem and the multitudes. "And when he was come near, he beheld the city, and wept over it," Luke 19:41. Dake says, "Imagine this! Christ weeping and wailing freely and openly before the multitudes, many of whom would suffer the most horrible deaths of any in history." Paul had such compassion for the nation of Israel, he said, "I say the truth in Christ, I lie not, my conscience also bearing me witness in the Holy Ghost,  That I have great heaviness and continual sorrow in my heart.For I could wish that myself were accursed from Christ for my brethren, my kinsmen according to the flesh:  Who are Israelites; to whom pertaineth the adoption, and the glory, and the covenants, and the giving of the law, and the service of God, and the promises;Whose are the fathers, and of whom as concerning the flesh Christ came, who is over all, God blessed for ever. Amen." Romans 9:1-5. George Williams commentary says, "The Christ-rejector is morally lower than the idolaters of Tyre and Sidon, or the citizens of Sodom." (Matt. 11:20-24. P. 708.) Paul's compassion was for the lost, self-righteous, wicked, Christ rejecting nation. Perhaps this made Paul less of a man.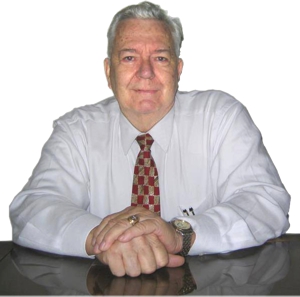 Pastor Ken Blue was born in Boswell, Ark. In 1955 he accepted Christ as his Savior. He and his wife Joyce were married in 1955. They have 5 children. He graduated from Midwestern Baptist Bible College in 1969 and started the Open Door Baptist Church in Lynnwood, Wa. where he pastored for 39 years. Because of health issues (ALS) he was forced to resign as pastor. It is his desire to continue to be used of God to help pastors and believers through this ministry.