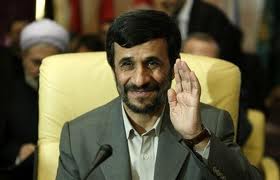 What we are witnessing today in the nations surrounding Israel is an unraveling of existing governments. Each of these countries will emerge in new form and under new leadership. There may be a semblance of democracy, but the iron and the clay will not adhere. "And whereas thou sawest the feet and toes, part of potters' clay, and part of iron, the kingdom shall be divided; but there shall be in it of the strength of the iron, forasmuch as thou sawest the iron mixed with miry clay. 42 And as the toes of the feet were part of iron, and part of clay, so the kingdom shall be partly strong, and partly broken. 43 And whereas thou sawest iron mixed with miry clay, they shall mingle themselves with the seed of men: but they shall not cleave one to another, even as iron is not mixed with clay." Daniel 2:41-43.
Once the puppet leaders are in place, they will forge an alliance of a Muslim Brotherhood. There will be ten of these nations, and Christians should keep an eye on them. There will not be perfect peace between them, but an obscure leader unlike the world has ever known will come from Syria and take charge of these ten nations; Three of the ten will rebel and be removed. The remaining seven will follow their new leader. "I considered the horns, and, behold, there came up among them another little horn, before whom there were three of the first horns plucked up by the roots: and, behold, in this horn were eyes like the eyes of man, and a mouth speaking great things." Daniel 7:8.
This new leader will not only rule the ten nations, but will have control of most, if not all the oil in the region. He will spend much of his time working from Syria to Egypt in order to maintain peace. His political and military prowess has never been matched. In time he will move his headquarters to Babylon. As he traverses between Egypt and Babylon, he will decide to set up a headquarters in Jerusalem. "When ye therefore shall see the abomination of desolation, spoken of by Daniel the prophet, stand in the holy place, (whoso readeth, let him understand: " Matthew 24:15. "But the court which is without the temple leave out, and measure it not; for it is given unto the Gentiles: and the holy city shall they tread under foot forty and two months." Revelation 11:2.
It is at this point the Scriptures tell the Jews to get out of Jerusalem. The reason is obvious; This leader's goal will be the eradication of all Jews. In fact, Jesus says that if those days were not shortened; no Jews would be left alive. "And except those days should be shortened, there should no flesh be saved: but for the elect's sake those days shall be shortened." Matthew 24:22. "The elect" is a reference to Israel. The context makes that evident.
This is the leader the Muslim world is looking for, and he is coming very soon. Many Christian are looking for signs. The most helpful sign is to pay attention to what is happening around Israel. These ten nations, the leader from Syria, and his occupation of Jerusalem are keys to understand the return of Christ. "When ye therefore shall see the abomination of desolation, spoken of by Daniel the prophet, stand in the holy place, (whoso readeth, let him understand:) Then let them which be in Judaea flee into the mountains: Let him which is on the housetop not come down to take any thing out of his house: Neither let him which is in the field return back to take his clothes. And woe unto them that are with child, and to them that give suck in those days! But pray ye that your flight be not in the winter, neither on the sabbath day: For then shall be great tribulation, such as was not since the beginning of the world to this time, no, nor ever shall be". Matthew 24:15-21. The one who will stand "in the holy place" is the leader the Middle East and the world will accept.  We have been warned.
CHECK OUT AUDIO SERMONS AND SONGS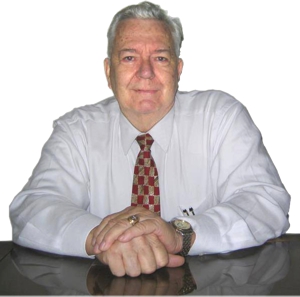 Pastor Ken Blue was born in Boswell, Ark. In 1955 he accepted Christ as his Savior. He and his wife Joyce were married in 1955. They have 5 children. He graduated from Midwestern Baptist Bible College in 1969 and started the Open Door Baptist Church in Lynnwood, Wa. where he pastored for 39 years. Because of health issues (ALS) he was forced to resign as pastor. It is his desire to continue to be used of God to help pastors and believers through this ministry.