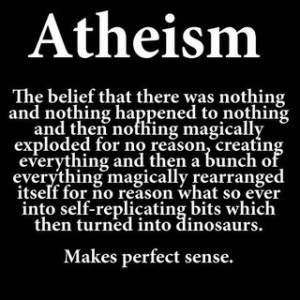 The atheist can't lose his soul; he doesn't believe he has one
He can't lose his faith; he doesn't have any
He can't lose his argument; he has nothing to prove
He can't lose his faith about where he came from. He came from stardust, to slime, to his present state.
He can't lose his purpose for existence; he doesn't have one.
He can't lose his morals; there's no such thing.
He can't lose his belief that there is right or wrong. They don't exist.
He can't lose the argument that rape, murder, theft, pedophilia, profanity, lying and race decimation are wrong. To him, right and wrong are inventions of religion and governments to control people.
He can't lose a belief that man is more valuable than a rat, for both are the processes of evolution.
He can't lose his hope of anything after death; He has none.
He can't lose any sleep over six million Jews being exterminated, or the present wars, for all are birth pangs of the upward evolutionary process.
The atheist has nothing more to lose than Bossy the cow, or Rex the dog. There must be a lot of pride and comfort in being an atheist.
ings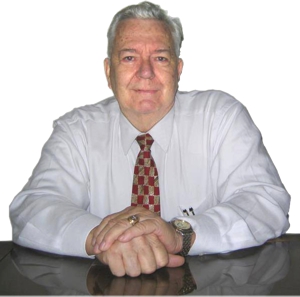 Pastor Ken Blue was born in Boswell, Ark. In 1955 he accepted Christ as his Savior. He and his wife Joyce were married in 1955. They have 5 children. He graduated from Midwestern Baptist Bible College in 1969 and started the Open Door Baptist Church in Lynnwood, Wa. where he pastored for 39 years. Because of health issues (ALS) he was forced to resign as pastor. It is his desire to continue to be used of God to help pastors and believers through this ministry.