Harold Camping Changes Course

In my blog of May 16th titled SNEAKY SNAKE, I told a follower of Camping to keep those aces up his sleeve because he would need to play them after May 21. Well, well, well, can you believe that Mr. Camping just went public and play his. I knew he would.
He said his mistake was that he failed to understand that the date was speaking of a "spiritual" judgment that begin May 21st and that the physical destruction of the earth would take place October 21, 2011. I think I'm going to be sick! This man is shameless. No doubt there are a few more suckers out there he can glean a few $ from before October 21.
Mr. Camping sounds like a comedian I heard some years ago. A man was standing under a light pole on a dark night snapping his fingers. Another man walked up and asks, "What are you doing?" He responded, "I'm keeping the elephants away." The other man said, "You fool, there isn't an elephant with a hundred miles of here," to which the other responded; "I'm doing a pretty go job aren't I?"
[pullquote align="right" cite="" link="" color="" class="" size=""]Ignorance of how to rightly divide the Scriptures leaves you vulnerable to every false teaching.[/pullquote]
You see, Mr. Camping has changed horses on you and "spiritualized" the event to where no one can prove him wrong. That's how you do it, children. Now you should be able to understand how easy it will be for the Antichrist to deceive the whole world. Ignorance of how to rightly divide the Scriptures leaves you vulnerable to every false teaching. "Study to shew thyself approved unto God, a workman that needeth not to be ashamed, rightly dividing the word of truth. But shun profane and vain babblings: for they will increase unto more ungodliness. And their word will eat as doth a canker: of whom is Hymenaeus and Philetus; Who concerning the truth have erred, saying that the resurrection is past already; and overthrow the faith of some." 2 Timothy 2:16-18 .
CHECK OUT AUDIO SERMONS AND SONGS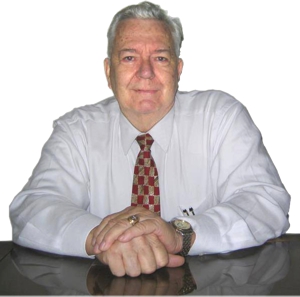 Pastor Ken Blue was born in Boswell, Ark. In 1955 he accepted Christ as his Savior. He and his wife Joyce were married in 1955. They have 5 children. He graduated from Midwestern Baptist Bible College in 1969 and started the Open Door Baptist Church in Lynnwood, Wa. where he pastored for 39 years. Because of health issues (ALS) he was forced to resign as pastor. It is his desire to continue to be used of God to help pastors and believers through this ministry.