ALL SCRIPTURE IS NOT PROFITABLE FOR EVERY DOCTRINE

By Ken Blue
"And that from a child thou hast known the holy scriptures, which are able to make thee wise unto salvation through faith which is in Christ Jesus. 16 All scripture is given by inspiration of God, and is profitable for doctrine, for reproof, for correction, for instruction in righteousness: 17 That the man of God may be perfect, throughly furnished unto all good works." 2 Timothy 3:15-17.
In light of the increased persecution to come upon believers, young Timothy is reminded that the source of strength and stability is found in the Word of God. All the Scriptures are given by inspiration of God, and always have been and always will be what the believer needs to be fully equipped for service. God is always faithful to His Word in every dispensation.
The mistake by many in interpreting this passage is the idea that the entire Bible fits all situations and circumstances. It is "all Scripture" that is given by Inspiration; not that all Scripture is profitable for every doctrine. There are hundreds of verses that do not profit the doctrine of baptism, the church, marriage, the rapture etc. Although there are many various doctrines in Scripture, we must support them with Scripture that fits them, and the proper dispensation.
All Scripture is profitable only when it is properly applied…
There are many things in the Old Testament that were forbidden and people were reproved, corrected, and executed for their disobedience. Some of those same actions would be a sin if imposed on God's people today; for example, diets, days, travel, and socializing.
If the instruction in righteousness has to do with obedience to God, then we find the same rules as above. That which would have been righteous behavior in the Old Testament, would be completely contrary to this dispensation of grace.
When teaching, reproving, correcting, or instructing, we must do so with Scriptures that comply with the church epistles written by Paul. The goal was that Timothy would be thoroughly equipped for preaching and teaching. All Scripture is profitable only when it is properly applied, otherwise it becomes a source of bondage and destruction.
CHECK OUT AUDIO SERMONS AND SONGS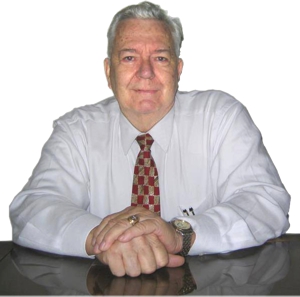 Pastor Ken Blue was born in Boswell, Ark. In 1955 he accepted Christ as his Savior. He and his wife Joyce were married in 1955. They have 5 children. He graduated from Midwestern Baptist Bible College in 1969 and started the Open Door Baptist Church in Lynnwood, Wa. where he pastored for 39 years. Because of health issues (ALS) he was forced to resign as pastor. It is his desire to continue to be used of God to help pastors and believers through this ministry.