WHAT THE GREAT COMMISSION IS NOT

By Ken Blue
"Then the eleven disciples went away into Galilee, into a mountain where Jesus had appointed them. 17 And when they saw him, they worshipped him: but some doubted. 18 And Jesus came and spake unto them, saying, All power is given unto me in heaven and in earth. 19 Go ye therefore, and teach all nations, baptizing them in the name of the Father, and of the Son, and of the Holy Ghost: 20 Teaching them to observe all things whatsoever I have commanded you: and, lo, I am with you alway, even unto the end of the world. Amen." Matthew 28:16-20.
If I have one Baptist friend left out there in "blog land," this article will probably be the end of that relationship. I don't write these to make enemies; I have enough of them. I need any friend I might have. However, there are some subjects that must be confronted and dealt with scripturally.
Although I have chosen Matthew 28 as the "great commission," we must be honest and admit that it is no greater than Mark 16. "And he said unto them, Go ye into all the world, and preach the gospel to every creature. 16 He that believeth and is baptized shall be saved; but he that believeth not shall be damned. 17 And these signs shall follow them that believe; In my name shall they cast out devils; they shall speak with new tongues; 18 They shall take up serpents; and if they drink any deadly thing, it shall not hurt them; they shall lay hands on the sick, and they shall recover." Mark 16:15-18. (See also Luke 24:46-49; Acts 1:8).
What is the truth about this commission?
They were given to the eleven disciples.
They were to make disciples throughout the world.
They were to observe whatsoever He had commanded them.
Signs would be evident in their ministry.

They would cast out devils.
They would speak in new tongues. (Not unknown tongues).
They would handle snakes.
No deadly poison will hurt them.
They will be able to lay hands on the sick and the sick will recover.

The following was also given to His seventy disciples. "Behold, I give unto you power to tread on serpents and scorpions, and over all the power of the enemy: and nothing shall by any means hurt you." Luke 10:19.
Now if anyone would like to go through the four gospels and see what Jesus had commanded His disciples, and then show that they are doing those things, we will eat this page. In fact, the only thing Baptist are doing, found in the great commission, is going and baptizing. They do not teach what He had taught His disciples, they cannot do one of the miracles promised them. and they don't have the power to blow fuzz off a peanut. The same goes for every Charismatic impostor.
Finally, if these fulfilled their commission, why was Paul saved, commissioned, and called "the Apostle to the Gentiles?" Who were the eleven to preach to? what was the content of their gospel? Why was Paul the writer of the church epistles, and why would he say he was not sent to baptize, when the command in Matthew 28 is the heart of that commission?
It's ok to speak up and explain to us how you do, or do not obey the great commissions. The world is waiting.
NOTE: CHECK OUT THE AUDIO SERMONS AND SONGS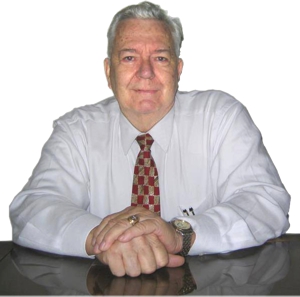 Pastor Ken Blue was born in Boswell, Ark. In 1955 he accepted Christ as his Savior. He and his wife Joyce were married in 1955. They have 5 children. He graduated from Midwestern Baptist Bible College in 1969 and started the Open Door Baptist Church in Lynnwood, Wa. where he pastored for 39 years. Because of health issues (ALS) he was forced to resign as pastor. It is his desire to continue to be used of God to help pastors and believers through this ministry.