By Diane Macedo Published March 24, 2011 | FoxNews.com International Christian Concern. Remains of burned down Kale Hiwot church in Asendabo, Ethiopia.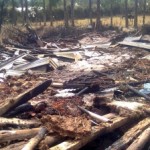 Thousands of Christians have been forced to flee their homes in Western Ethiopia after Muslim extremists set fire to roughly 50 churches and dozens of Christian homes.
At least one Christian has been killed, many more have been injured and anywhere from 3,000 to 10,000 have been displaced in the attacks that began March 2 after a Christian in the community of Asendabo was accused of desecrating the Koran.
Prime Minister Meles Zenawi said the Islamist group Kawarja is believed to have incited the violence.
"We believe there are elements of the Kawarja sect and other extremists who have been preaching religious intolerance in the area," he said at a Saturday press conference. "In previous times, we have cracked down on Kawarja because they were involved in violence. Since then they have changed their tactics and they have been able to camouflage their activities through legal channels."
One of those areas is Besheno where, on November 9, all the Christians in the city woke up to find notes on their doors warning them to convert to Islam, leave the city or face death, a Christian from Besheno told FoxNews.com on condition of anonymity.
"Under the Egyptian constitution we are supposed to have freedom of religion, but Muslim leaders in our town don't allow us that right," the source said.
"We were told by some Muslims that live in the city that there was already a plan to kill us and that the people who were assigned to kill us had already come from another city to do it."
A witness to the three attacks was then assaulted in January after testifying about them in court, International Christian Concern (ICC), an organization that aims to fight Christian persecution, reported.
In the southern town of Moyale, a Christian was sentenced to three years in prison in November for allegedly writing "Jesus is the Lord" in a copy of the Koran, Compass Direct News reported. Christians from the area told the website he had actually written the phrase on a piece of cloth.
Sources also told Compass authorities had offered to release the man, Tamirat Woldegorgis, if he would convert to Islam, but he refused. Additionally, two of his friends were fined for visiting him in prison and taking him food, Compass Direct reported.
And in Oma Village on February 26 a Muslim mob with rocks and rods assaulted and wounded 17 Christian college students who were distributing Bibles during a mission trip, ICC reported. The mob overwhelmed government security forces that attempted to protect the students, but the students eventually fled, the ICC website said.
"The violence against Christians in Ethiopia is alarming because Ethiopian Muslims and Christians used to live together peacefully. Besides, it's extremely disconcerting that in Ethiopia, where Christians are the majority, they are also the victims of persecution," Jonathan Racho, ICC's Regional Manager of Africa and South Asia, told FoxNews.com.
"We knew that they were peddling this ideology of intolerance, but it was not possible for us to stop them administratively because they are within their rights," he said. "If we can find some association between what they are doing by way of preaching and what happened by way of violence, then of course we can take them to court."
"The Ethiopian government has arrested around 130 of the perpetrators, and we hope they will be prosecuted according to the law."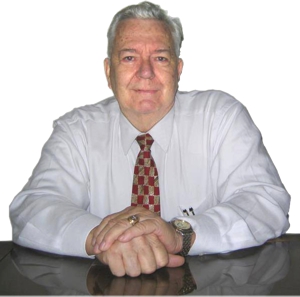 Pastor Ken Blue was born in Boswell, Ark. In 1955 he accepted Christ as his Savior. He and his wife Joyce were married in 1955. They have 5 children. He graduated from Midwestern Baptist Bible College in 1969 and started the Open Door Baptist Church in Lynnwood, Wa. where he pastored for 39 years. Because of health issues (ALS) he was forced to resign as pastor. It is his desire to continue to be used of God to help pastors and believers through this ministry.