By Ken Blue

The first rule is that of right division. If we fail to discover the proper divisions of the Bible, we will always be using the Bible instead of correct interpretation. "Study to shew thyself approved unto God, a workman that needeth not to be ashamed, rightly dividing the word of truth." 2 Timothy 2:15.
The second rule is that of the normal rules of grammar. The context will usually reveal if something is literal or figurative. It is also important to know who is speaking and to whom. Although the entire Bible was written and preserved for us, very little is written to us.
Finally, understand that a word has meaning by how it is used in context. It can mean one thing in one place and the opposite in another. A good example is Genesis 2:24 "Therefore shall a man leave his father and his mother, and shall cleave unto his wife: and they shall be one flesh." See Leviticus 1:17. "And he shall cleave it with the wings thereof, but shall not divide it asunder…" Leviticus 1:17. Anyone can see that the two words have a totally opposite meanings.
We will point out some of the divisions not to be overlooked when reading Scripture. The first is called the Pentateuch, consisting of the first five books. These are called the Law. Within these are several divisions, but they must be considered in context of the five.
The next section covers Israel's history in the land, and in captivity. These are from the book of Joshua to the book of Ester. There are several transitions in this section, but the reader should keep in mind the location and situation facing Israel.
The poetic books are five, covering Job through Song of Solomon. These deal primarily with the experiences, feelings, and expressions of the writers. One must be careful in founding a doctrine from these books. However, they may illustrate other doctrines in Scripture.
The prophetic books consist of seventeen books. Five are Major Prophets and the remaining twelve are minor. Some of these prophets were in the Land and were sent to Israel and Judah. Others prophesied during the captivity, and after the captivity.
Most of God's people don't have a clue as to these divisions and the proper application of God's Word. It is the pastor's job to study, rightly divide, and then make proper application. People need not be puzzled on how to understand the Scriptures. Start with the big picture then move to the smaller details later. If you will consider these things, it will aid in understanding God's Word.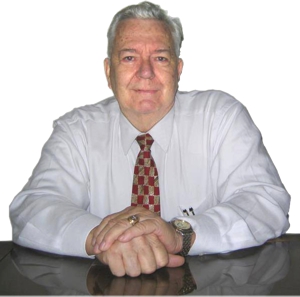 Pastor Ken Blue was born in Boswell, Ark. In 1955 he accepted Christ as his Savior. He and his wife Joyce were married in 1955. They have 5 children. He graduated from Midwestern Baptist Bible College in 1969 and started the Open Door Baptist Church in Lynnwood, Wa. where he pastored for 39 years. Because of health issues (ALS) he was forced to resign as pastor. It is his desire to continue to be used of God to help pastors and believers through this ministry.