HOW ENEMIES BENEFIT THE PASTOR

By Ken Blue
"But I say unto you, Love your enemies, bless them that curse you, do good to them that hate you, and pray for them which despitefully use you, and persecute you;" Matthew 5:44.
In the early days of my ministry it never occurred to me that there would be pastors and church members who would hate me. Because I loved the Lord, the ministry, and the members of my church, I assumed everyone loved me too. It didn't take long for that illusion to disappear.
After five years in the ministry, my wife and I took our first vacation. While we were away a staff member called to tell me of a member who had gathered a group together, and they were going to another part of the city and start a church. I was hurt, angry, and ready to resign. I could not believe an ex-pastor and the members whom I loved would be so deceitful. I thought these were my friends, but I was wrong.
Over a period of years a man in the church, I thought loved me, gathered the addresses of our members and wrote numerous anonymous letters attacking my family and me. These letters were designed to turn the church against me. By God's grace, it did not happen. This person was in an important ministry in the church and acted as a friend.
The list is not limited to church members. I have also discovered that pastors are also among those who are enemies and have sought to hurt the ministry at Open Door.
…as I look back on their evil intent, I learned from my enemies was how wicked my own heart was.
However, as I look back on their evil intent, I can see things that I could not see before. One of the things I learned from my enemies was how wicked my own heart was. My response was one of hurt, anger, and resentment. Had it not been for my enemies, I would never discover this about myself, and by God's grace correct it. So, thank you, my enemies.
Another truth learned from my enemies was just how difficult it is to love them and pray for them. Only God can make it possible for us to do that. It forces us to become completely transparent before the Lord. We must love them, pray for them, do good to them, and bless them.
One other benefit we get from our enemies once they are exposed; we discover who our true friends are. They stand by you, defend you, and love you. So, thank God for your enemies, God uses them to teach us how to be like Him. Thank you mine enemies.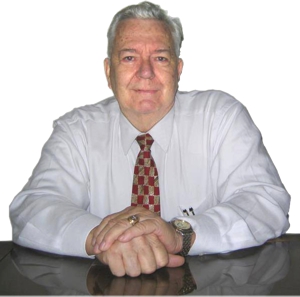 Pastor Ken Blue was born in Boswell, Ark. In 1955 he accepted Christ as his Savior. He and his wife Joyce were married in 1955. They have 5 children. He graduated from Midwestern Baptist Bible College in 1969 and started the Open Door Baptist Church in Lynnwood, Wa. where he pastored for 39 years. Because of health issues (ALS) he was forced to resign as pastor. It is his desire to continue to be used of God to help pastors and believers through this ministry.