By Ken Blue
Most of our sins can be hid for a while, but eventually they come to the surface. In much of our preaching we dwell on the externals. These usually consist of drinking, television, movies, women's dress, men's hair, music, tithing, and soul winning; while all the time a volcano deep inside is just waiting to erupt.
Preachers are as guilty of this sin, and maybe more so than church members. Some boast of their anger and justify it by suggesting they are mad at sin. They excuse it by calling it "righteous indignation." We might be persuaded, if they were angry at their own sin.
Fits of anger are not only a sin; they reveal a serious lack of a Spirit filled life. Galatians 5:19 calls anger the works of the flesh. You may call it what you will, but the Spirit has the correct definition for it.
"A wrathful man stirreth up strife: but he that is slow to anger appeaseth strife." Proverbs 15:18. One of the causes of constant strife in some churches is because of the preacher's anger. The preacher's life is the sermon, not his ability to exegete the Scriptures.
"He that is slow to anger is better than the mighty; and he that ruleth his spirit than he that taketh a city." Proverbs 16:32. A man who is quick to anger is also prone to many other sins. They may not be seen, but they are there. How do we know? The answer is in the text; he has little rule over his own spirit.
"The discretion of a man deferreth his anger; and it is his glory to pass over a transgression." Proverbs 19:11. A man who is quick to anger cannot overlook the transgressions of others. Every issue is a major one, and it must be shared with others. There are no little problems in his life or the life of his family.
"Be not hasty in thy spirit to be angry: for anger resteth in the bosom of fools." Ecclesiastes 7:9
Finally, the anger displayed in our life exposes us for the fools we are. Anger is just one of the many sins of the spirit and the flesh. May God help us to conquer this sin in our lives while we are calling out the sins of others.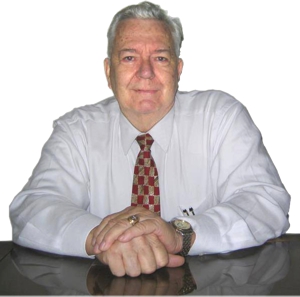 Pastor Ken Blue was born in Boswell, Ark. In 1955 he accepted Christ as his Savior. He and his wife Joyce were married in 1955. They have 5 children. He graduated from Midwestern Baptist Bible College in 1969 and started the Open Door Baptist Church in Lynnwood, Wa. where he pastored for 39 years. Because of health issues (ALS) he was forced to resign as pastor. It is his desire to continue to be used of God to help pastors and believers through this ministry.