By Ken Blue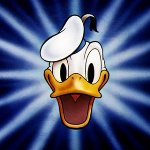 Some months ago I came across a Baptist Bride webpage. As I read some of the comments, I read the following. "Good point Brother, But even the hyper-dispensationalists reject that as support for Old Testament salvation by grace thru faith. Those Ruckmanites believe that people have been saved by different means in different dispensations. You have to have more than child like faith to believe that mess."
Below is my response and question for the blogger. Dear Brother, I am not a Ruckmanite, but I am a dispensationalist. To be obedient to the Scriptures, one must rightly divide them. You stated, "Those Ruckmanites believe that people have been saved by different means in different dispensations. You have to have more than child like faith to believe that mess."
I am confident that you also believe that people were saved in different dispensations by believing different truths. Perhaps you could define the gospel message we preach today and then find where it was preached in Matthew through John's gospel.
No one expected Jesus to die, or be resurrected. How do you explain the following? " Then he took unto him the twelve, and said unto them, Behold, we go up to Jerusalem, and all things that are written by the prophets concerning the Son of man shall be accomplished. For he shall be delivered unto the Gentiles, and shall be mocked, and spitefully entreated, and spitted on: And they shall scourge him, and put him to death: and the third day he shall rise again. And they understood none of these things: and this saying was hid from them, neither knew they the things which were spoken." Luke 18:31-34. Surly you aren't going to tell me they preached His death, burial, and resurrection and then got a brain freeze.
If I am in error on this subject, I am willing to be corrected with Scripture. I believe it is important to your readers that you respond and explain from Scripture what was required in each dispensation for salvation. What were they required to believe? What did the Twelve Disciples believe, if they were saved?
Thank you for your time. I look forward to you "mature" answer.
Ken Blue
The reader should notice how straight forward and clear my requests were. My next blog will reveal that briders are ignorant of their Bible, or they are purposefully evasive when pressed for a clear answer. If the reader would like to answer the question, please feel free to do so,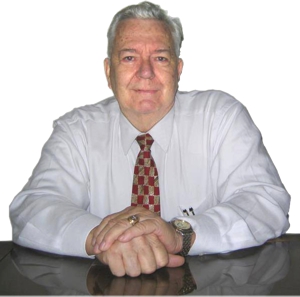 Pastor Ken Blue was born in Boswell, Ark. In 1955 he accepted Christ as his Savior. He and his wife Joyce were married in 1955. They have 5 children. He graduated from Midwestern Baptist Bible College in 1969 and started the Open Door Baptist Church in Lynnwood, Wa. where he pastored for 39 years. Because of health issues (ALS) he was forced to resign as pastor. It is his desire to continue to be used of God to help pastors and believers through this ministry.