#3
By Ken Blue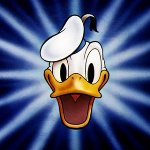 (This is my response to a Baptist brider who refuses to state the content of the gospel we preach, or compare it to that gospel which was preached by John the Baptist and the other disciples prior to Christ's resurrection. Read the previous blogs for context.)
Dear Brother, Thank you for your response. I stated that I was confident you were a dispensationalist. You confirmed that. I also agree that people have always been saved by grace through faith, but you did not clarify the object of that faith. Also, the word "require" does not mean works. Faith was a "requirement." Is that a work?
However, if you will note my question, "I believe it is important to your readers that you respond and explain from Scripture what was required in each dispensation for salvation. What were they required to believe? What did the Twelve Disciples believe, if they were saved?" You did not give a Scriptural answer to these questions.
I am sure you would not classify yourself a hyper-dispensationalist. Normally, anyone to the right of us is considered hyper. However, I could find professing Christians who would consider you a hyper-dispensationalist as well.
My comment about "mature" was not intended a "personal attack." It was in response to the comment, "You have to have more than child like faith to believe that mess." My sincere prayer is that I will have "child like faith."
I know what you believe. What I can't understand is your position that everyone got saved by believing the same thing. I ask, what is required that a person believe today in order to be saved? You did not answer that question. Then I gave you a Scripture (Luke 18:31-34) which showed that no one from Matthew 1:1 to John 21:25 believed what you and I preach as a means of salvation today. You stated, "Did they understand everything about salvation?" Then you said, "No…" The truth is, dear brother, not only did they not "understand" it, they did not believe it! You and I know that no one believed the gospel we preach today. Therefore, theirs was another gospel. You may not be willing to admit that, but everything in the four gospels screams loud and clear that His death and resurrection had no part in anyone's theology.
Now, I have absolutely no problem answering your "YES and NO" questions, when you are willing to answer my questions scripturally. You said, "I believe that John preached the same salvation message that we preach as explained in John 3:36 where John said, "He that believeth on the Son hath everlasting life: and he that believeth not the Son shall not see life; but the wrath of God abideth on him.
I don't know how you can say, "John preached the same salvation message that we preach…" when, neither he, nor anyone else believed Jesus would die and be resurrected from among the dead. Therefore, when John said, "He that believeth on the Son…" what was it about the Son they were to believe?
When we "slice and dice" the Scriptures, we must not overlook the fact that there was a "Church" in the wilderness, and it was baptized and kept certain ordinances. "This is he, that was in the church in the wilderness with the angel which spake to him in the mount Sina, and with our fathers: who received the lively oracles to give unto us:" Acts 7:38. "And were all baptized unto Moses in the cloud and in the sea; 1 Corinthians 10:2. You did not answer my questions, but resorted to attacking me, and men you assume I approve. I am sure you can do better that that. Ken Blue
(Note: When debating, if you cannot accurately answer from Scripture, attack the other person's character or others whom they may have quoted. Just because you quote a man does not mean you agree with him in every matter. However, it does not mean the quote is wrong. One good example of that is Acts 17:28. " For in him we live, and move, and have our being; as certain also of your own poets have said, For we are also his offspring." Paul quotes an unsaved poet to establish his point.)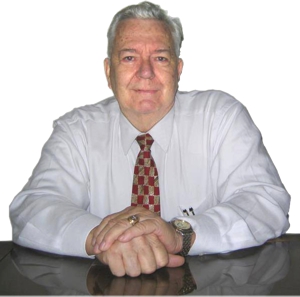 Pastor Ken Blue was born in Boswell, Ark. In 1955 he accepted Christ as his Savior. He and his wife Joyce were married in 1955. They have 5 children. He graduated from Midwestern Baptist Bible College in 1969 and started the Open Door Baptist Church in Lynnwood, Wa. where he pastored for 39 years. Because of health issues (ALS) he was forced to resign as pastor. It is his desire to continue to be used of God to help pastors and believers through this ministry.