By Ken Blue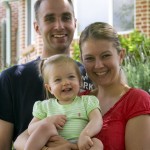 Brother Ryan Connellan grew up in Open Door Baptist Church, Lynnwood, WA. He moved with his family to Australia several years ago, and is now pastoring a new church there. He sent me the following information.
"Our church website is www.odbc.com.au. We actually just posted it the other week so it is still quite basic. I've attached a photo of my family. My wife's name is Janelle and my daughter is Savannah. Our church is located in the suburb of Menai which is about 35 minutes south of the CBD of Sydney."
We praise the Lord for the young men and women whose lives have been touched by the Lord through the ministry of Open Door. God bless you Ryan.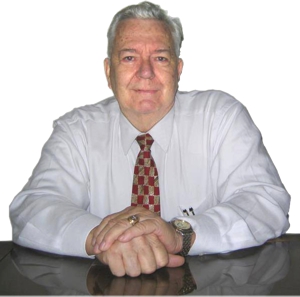 Pastor Ken Blue was born in Boswell, Ark. In 1955 he accepted Christ as his Savior. He and his wife Joyce were married in 1955. They have 5 children. He graduated from Midwestern Baptist Bible College in 1969 and started the Open Door Baptist Church in Lynnwood, Wa. where he pastored for 39 years. Because of health issues (ALS) he was forced to resign as pastor. It is his desire to continue to be used of God to help pastors and believers through this ministry.