By Ken Blue

I saw an old mule standing right there, always in the same old place.
I'm no authority, but the story was clearly on his face.
So I stopped the car and climbed the fence to the place where he was at.
I can tell by the look on your face that we need to have a chat.
He didn't acknowledge I was there, by movement of eye or ear.
So, I moved closer, and said some things I thought he needed to hear.
You need to remember when you were young; secure at mother's side.
You ran and played the games young mules play, being filled with youthful pride.
Then one day a farmer came by, choosing you to work in his field.
You shared the news with other mules, and your excitement they too did feel.
You pulled the plow straight, leaving a furrow in each purposeful track.
Your eyes were fixed on the goal ahead; you never, ever looked back.  
Think of the millions who have been fed because you pulled that old plow.
And as we talk, every last grain is producing somewhere right now.
A neighbor drove by and he slowed down; saw me talking to that mule.
He turned to his wife and he said, I always thought Blue was a fool.
As we finished, his chin quivered; a twinkle was in his eye.
I felt I had helped a little bit; it was time to say goodbye.
So, don't despair over years gone by, if you can no longer plow.
Be thankful for those fruitful days and God's abundant grace right now.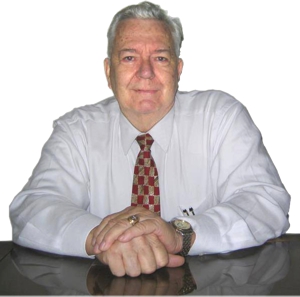 Pastor Ken Blue was born in Boswell, Ark. In 1955 he accepted Christ as his Savior. He and his wife Joyce were married in 1955. They have 5 children. He graduated from Midwestern Baptist Bible College in 1969 and started the Open Door Baptist Church in Lynnwood, Wa. where he pastored for 39 years. Because of health issues (ALS) he was forced to resign as pastor. It is his desire to continue to be used of God to help pastors and believers through this ministry.