By Ken Blue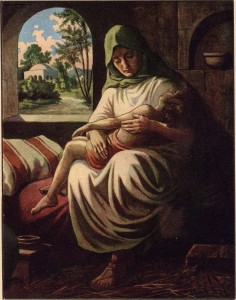 "And it fell on a day, that Elisha passed to Shunem, where was a great woman; and she constrained him to eat bread. And so it was, that as oft as he passed by, he turned in thither to eat bread". 2 Kings 4:8.  
What was it about this woman that she should go down in the annals of God's Word as a "great woman"?
Her social graces were demonstrated in her insistence that the stranger, Elisha, partake of her hospitality. It did not occur to her it that time the importance of her invited guest. Hers was a pure act of kindness to strangers. 
Her spiritual perception was the result of her godliness. She perceived that this was a man of God, and she requested of her husband that they add a small room for this honored guest to use. The room was added and was simple. It met all the needs of the prophet. It contained a bed, a table, and a lamp.
In time, because of her kindness, Elisha asks what could be done to repay her hospitality. She requested that God give her a son. Elisha assured her that next spring she would embrace a son. A year later she gave birth. What joy must have filled her heart! As her kindness and service grew, so did her faith.
After a few years had passed, the young lad went into the field to join his father. Perhaps the sun was to hot for him and he was having a sunstroke. His father had him returned to his mother. At noon, the boy died. Rather than complaining or blaming God, she laid him on the bed of Elisha and sent for the prophet. This was a great demonstration of her faith. God used the prophet to reveal to her that she would have a son; the same God could use the prophet to restore him to life. Elisha came in haste. He prayed and life returned to the boy and the boy was returned to his mother.
Because of the wicked condition in Israel, Elisha announced to the king that seven years of famine was coming. These were Israel's darkest days while in the land. "And the king said unto her, What aileth thee? And she answered, This woman said unto me, Give thy son, that we may eat him to day, and we will eat my son to morrow. So we boiled my son, and did eat him: and I said unto her on the next day, Give thy son, that we may eat him: and she hath hid her son." 2 Kings 6:28-29.
Elisha informs the "great woman," who now appears to be a widow, to take her son and travel wherever she can to find food and shelter. She goes to the gentile land of the Philistines, where she remained for the seven years.
When the famine was over she returned to Israel. She discovers that her house, her land and all she had possessed was owned by others. She went to the king to beg for her house and land. The king was informed that she was the woman whose son Elisha had restored to life. Upon hearing this, the king said, "…Restore all that was hers, and all the fruits of the field since the day that she left the land, even until now." 2 Kings 8:6. Not only was all she lost restored, everything the land had produced during the seven years was added to it!
Notice: She was a great woman, but childless. She was great, but her child died. She was great, but her husband died. She was great, but she was not spared the ravages of the famine. She was great, but sojourned seven years in a strange land. Greatness and godliness did not protect her from life's heartaches, but her faith sustained her. God restored to her a hundredfold.
One cannot help but see a picture of the nation of Israel in the life of this woman. The famine forced them from their land. They have sojourned among the gentiles for 2000 years. They are returning to their land, but do not have full possession of it. They will cry to the King and all will be restored a hundredfold.
"Be not forgetful to entertain strangers: for thereby some have entertained angels unawares." Hebrews 13:2.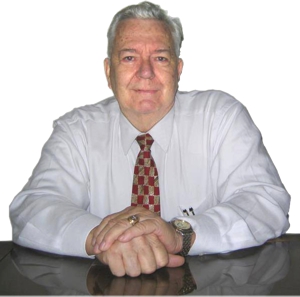 Pastor Ken Blue was born in Boswell, Ark. In 1955 he accepted Christ as his Savior. He and his wife Joyce were married in 1955. They have 5 children. He graduated from Midwestern Baptist Bible College in 1969 and started the Open Door Baptist Church in Lynnwood, Wa. where he pastored for 39 years. Because of health issues (ALS) he was forced to resign as pastor. It is his desire to continue to be used of God to help pastors and believers through this ministry.