NAAMAN THE SYRIAN
By Ken Blue
"And the Syrians had gone out by companies, and had brought away captive out of the land of Israel a little maid; and she waited on Naaman's wife." 2 Kings 5:2.
Did you ever pause to think that the worst day of your life might be the beginning of your greatest accomplishments? I'm sure that few of us, if any, ever looked at it that way.
Israel and Syria were at war constantly. On one occasion, Israel was defeated and many of them were slain or taken captive. One unknown family had a young daughter. My guess she was between 10 and 12 years old; only a guess.
We have no idea about the circumstances surrounding her capture. Were her parents murdered before her eyes, or were they too transported to Syria and then separated? Certainly, she was in shock over the ordeal. She is taken from her homeland, and in a strange land where people spoke a different language. In addition, she is assigned the position of a slave girl to serve in a strange home.
However, by the providence of God, she was placed in the home of a great man by the name of Naaman. He was greatly respected and loved by the King and the people; but he had leprosy.
The little maid said to her mistress that if Naaman could get to the prophet in Israel, he could be healed of his leprosy. By the grace of God and diplomatic channels, Naaman arrived at the home of Elisha. Elisha sent word for Naaman to dip in the Jordan River seven times and he would be clean. At first he protested, but his servant persuaded him to dip and be clean.
We can only imagine the joy and excitement when Naaman came up from the river with his flesh made whole! He offered to pay Elisha, but all offers were refused. He then requested a few sacks of earth from Israel that he might kneel on and pray to the LORD. His request was granted.
Let us try to visualize the scene at the homecoming in Syria. The servants have much to tell. Naaman's wife runs out to greet him. His servants who remained home bowed to the earth before him, and his children expressed joy unspeakable over the miraculous healing.
But there was one who remained on the porch. She has not been acknowledged yet. You can see the satisfaction on her face. She is happy for Naaman and his family. But, perhaps she is most satisfied because of all the people who now believe in the one true God and others who will believe because of their word.
What a glorious day the worst day of her life accomplished. Don't be discouraged or dismayed by the worst events that come your way. They may be the beginning of the best thing that could happen to you, the cause of Christ, and the salvation of others.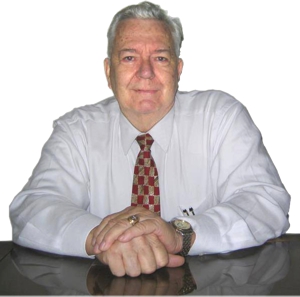 Pastor Ken Blue was born in Boswell, Ark. In 1955 he accepted Christ as his Savior. He and his wife Joyce were married in 1955. They have 5 children. He graduated from Midwestern Baptist Bible College in 1969 and started the Open Door Baptist Church in Lynnwood, Wa. where he pastored for 39 years. Because of health issues (ALS) he was forced to resign as pastor. It is his desire to continue to be used of God to help pastors and believers through this ministry.