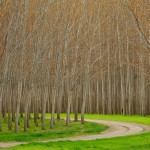 By Ken Blue

From my window I could clearly see,
Among the forest, the tallest tree.
It was more majestic, than those around,
Defying the gust that will bring it down.

At its foot, a twig of green I saw,
Searching for light; it's strength to draw.
As I mused upon that imposing tree
A puzzling question was perplexing me.

What's the purpose of the tree that's down,
And that green twig breaking through the ground?
Is there a purpose in these to be found;
As this same cycle goes round and round?

Then I remembered Who made all these;
The earth and the sky, the beast and seas.
He had a special purpose for all these,
Specially the creation of the trees.

Some are for beauty for man to view.
Some are for shelter from heat and dew.
Some provide food for mankind to survive;
One's for salvation, on which Jesus died.

That tree I see swaying in the sod
Serves its purpose for a loving God.
As from my window I pondered these;
I could hear the words, "I see men as trees."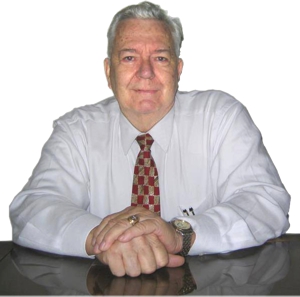 Pastor Ken Blue was born in Boswell, Ark. In 1955 he accepted Christ as his Savior. He and his wife Joyce were married in 1955. They have 5 children. He graduated from Midwestern Baptist Bible College in 1969 and started the Open Door Baptist Church in Lynnwood, Wa. where he pastored for 39 years. Because of health issues (ALS) he was forced to resign as pastor. It is his desire to continue to be used of God to help pastors and believers through this ministry.