By Ken Blue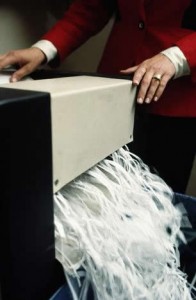 "There is treasure to be desired and oil in the dwelling of the wise; but a foolish man spendeth it up." Proverbs 21:20.
Recently, a pastor friend asks if I would write something about trimming the church budget. He then laughed and said, "Maybe the answer is to just run it through the shredder." That would be an easy way to get rid of the budget, but it will not eliminate the problem.
The first thing is to make a list of every known expense you have. Once you have done that, separate between the fixed expenses and the variable or non fixed expenses. Fixed expenses are easy to identify. However, it may be necessary to keep a diary of all other expenses so you will know where non-designated monies go. You will discover that these differ from day to day.
See where you spend your money, and decide what you could do without. Some expenses are one-time events. But there are also expenses that you'll regularly see in the diary. Monitoring your spending this way helps alert you to the expenses that add up quickly and really don't significantly improve your ministry. Eliminate as many of these as you can.
As you consider expenses, there may be ways to reduce the overhead. I will list a few things to consider.
1. You might be able to cut down on the number of phones you have, or the plan.
2. Turn the water heater down. Check to see that toilets are not running 24/7. You can work out a fixed yearly budget with the city or county concerning utilities.
3. Put lower wattage and fewer light bulbs in fixtures.
4. Install motion sensor switches in each room so lights will go off when there's no activity.
5. Make sure the heat and air conditioner are off when the building is not in use.
6. See that windows are closed.
7. Set heat a couple of degrees lower.
8. Look for signs of waste and eliminate it.
9. If required, talk to the bank about refinancing to lower your payments.
10.  Do not add missionaries or building projects that you can't pay for.
11. Cut back or eliminate special meetings and guest speakers; they do not build your church attendance or budget.
12. If necessary, have the midweek service in a smaller room and save on heat.
13. Double your outreach efforts. When Jesus wanted Peter to pay the taxes, He sent him to catch a fish!
14.  If none of these solve the problem, you may need to lay off some staff.
15. Take special offerings occasionally to meet a need.
16. In some cases, the pastor may be required to seek additional employment.
Pastor, there's only so much you can do. However, I am convinced that there are some things you could do that might ease the financial burden a little.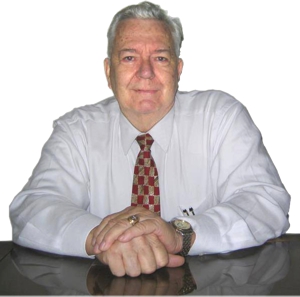 Pastor Ken Blue was born in Boswell, Ark. In 1955 he accepted Christ as his Savior. He and his wife Joyce were married in 1955. They have 5 children. He graduated from Midwestern Baptist Bible College in 1969 and started the Open Door Baptist Church in Lynnwood, Wa. where he pastored for 39 years. Because of health issues (ALS) he was forced to resign as pastor. It is his desire to continue to be used of God to help pastors and believers through this ministry.