Posted by Ken Blue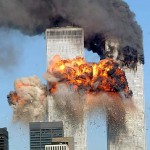 VA. Man Arrested For Plotting DC Attacks
October 27, 2010 – 1:33 PM | by: Mike Levine
A Virginia man has been arrested for allegedly trying to help Al Qaeda plan multiple bombings around the nation's capital, according to U.S. officials.
Farooque Ahmed, 34, of Ashburn, Va., was arrested today by the FBI and charged with providing material support to terrorists and collecting information for a terrorist attack.
"It's chilling that a man from Ashburn is accused of casing rail stations with the goal of killing as many Metro riders as possible through simultaneous bomb attacks," said Neil MacBride, the U.S. Attorney for the Eastern District of Virginia. "Today's arrest highlights … our ability to find those seeking to harm U.S. citizens and neutralize them before they can act."
According to an indictment filed in U.S. Court for the Eastern District of Virginia, between April 2010 and Oct. 25, Ahmed repeatedly met with individuals he thought were affiliated with Al Qaeda to discuss "jihad."
On May 15, in a hotel room in Sterling, Va., Ahmed told one individual that he might be ready to travel overseas to conduct jihad, but only after he completed the Hajj pilgrimage to Saudi Arabia in November, according to the indictment.
In addition, he agreed to watch and photograph Arlington Cemetery Metrorail station and a hotel in Washington, D.C., in order to obtain information about their security and busiest periods.
In fact, on July 7, he participated in surveillance and recording images of Arlington Cemetery Metrorail station. The next month, he allegedy participated in surveillance of the Courthouse, Pentagon City and Crystal City Metrorail stations outside Washington.
During a meeting at a hotel in Herndon, Va., on Sept. 28, he suggested that rolling suitcases be used instead of backpacks, and he said that he wanted to kill as many military personnel as possible, according to the indictment.
Officials say that at no time was the public in danger during this investigation. The FBI was aware of Ahmed's activities from before the alleged attempt began and closely monitored his activities until his arrest, according to U.S. officials. Ahmed is set to make his initial appearance Wednesday afternoon in Alexandria, Va."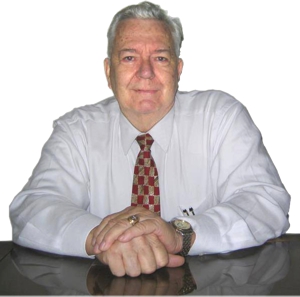 Pastor Ken Blue was born in Boswell, Ark. In 1955 he accepted Christ as his Savior. He and his wife Joyce were married in 1955. They have 5 children. He graduated from Midwestern Baptist Bible College in 1969 and started the Open Door Baptist Church in Lynnwood, Wa. where he pastored for 39 years. Because of health issues (ALS) he was forced to resign as pastor. It is his desire to continue to be used of God to help pastors and believers through this ministry.