CONFLICTS ARE INEVITABLE

By Ken Blue
"He that passeth by, and meddleth with strife belonging not to him, is like one that taketh a dog by the ears." Proverbs 26:17.
If we spend much time with people, we will find that conflicts are inevitable. This was true of the Lord's Disciples, of Paul and Barnabas and the early church. Since we are vulnerable, we must do all we can to avoid conflict, and seek to help others whenever possible.
The best thing to do is to avoid conflicts that do not concern you; read the above verse again. A good rule to remember is; advice unsolicited is usually unheeded, and unappreciated. Also, if you take sides in a church conflict, expect to lose those involved.
A young pastor came to me some years ago and related the following story. Some families were arguing among themselves. One family came to the pastor and laid out their side of the story. Afterwards, the pastor said, "It sounds silly to me, and the other family is wrong." That was all the family needed. They went immediately to the other family and told them word for word what the pastor said. The other family never came back to church and in time the other left also.
Another situation involved young people and drugs. The pastor warned a father that he would be wise to keep his teen from the others. The father told his teen, the teen told the teens in question and they told their parents what the pastor had said about them. You guessed it; the pastor now had all the parents to deal with just to avoid a stoning. Remember, even a police officer warns a criminal that what he says can and will be used against him in a court of law. I am telling you, what you say will be used against YOU. So, be careful that you never say anything that can be turned against you, no matter who you are talking with.
Many problems will heal themselves, if the pastor remains un-involved.
When people come to you, hear them out. Sometimes that and a little advice is all it will take. Many conflicts are over a misunderstanding between believers. Sometimes you can clear things up after hearing both parties. Don't hesitate to point out the error of the person you are talking to, if needed. However, don't say anything negative about the other persons unless you have no problem with them relaying your comments.
Pray for wisdom and seek advice from another pastor. Don't mention names. Sometimes it is wise to meet with each family separately first, then bring them together when you have the facts and a plan for reconciliation.
You will find, in many cases, by the time you are brought into the counseling session the damage has already gone beyond reconciliation, and nothing you do will heal the bitterness and hurt. All you can do then is pray for those involved and be available if needed.
One last thought. Many problems will heal themselves, if the pastor remains un-involved. A major mistake pastors make, is thinking they must get involved and resolve every conflict. In many cases, the best thing you can do is stay out of it! Warren Wiersbe said, "Little frogs look big is small ponds; stop fighting frogs and make the pond bigger."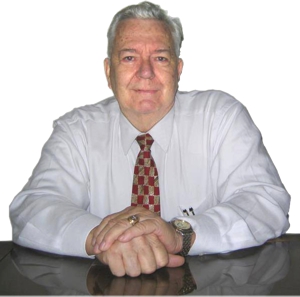 Pastor Ken Blue was born in Boswell, Ark. In 1955 he accepted Christ as his Savior. He and his wife Joyce were married in 1955. They have 5 children. He graduated from Midwestern Baptist Bible College in 1969 and started the Open Door Baptist Church in Lynnwood, Wa. where he pastored for 39 years. Because of health issues (ALS) he was forced to resign as pastor. It is his desire to continue to be used of God to help pastors and believers through this ministry.